Sometime ago my grandmother gave me a Crockpot. It was silver and black, small, and I had absolutely no idea what to do with it. I'm no cook, but I can follow instructions pretty well if they're easy to follow and produce a good end result so I started searching google for Crockpot and slow cooker recipes and came across an amazing little blog called
A Year of Slow Cooking.
The premise of the blog is that a woman, Stephanie O'Dea, would make at least one recipe using her collection of slow cookers everyday for a year. Well, long story short she successfully completed her year of slow cooking and has since written a couple of cookbooks (
Make it Fast, Cook It Slow: The Big Book of Everyday Slow Cooking
and
More Make It Fast, Cook It Slow: 200 Brand-New, Budget Friendly, Slow-Cooker Recipes
). These days she still adds new recipes to her blog, just not as frequently. You can, however, look back at her archives to see all of the amazing things she has made so far, including her amazing recipe for Pizza Fondue which you can find
here.
I have made her Pizza Fondue recipe twice now. The base recipe is simple and delicious, but when I make it I usually make a few changes to make it a little heartier. I forgot to take pictures of the cooking process, so you will have to forgive me, but since I enjoy this recipe so much I think it is worth sharing on this blog. Today, I used half a pound of ground turkey, half a package of turkey pepperoni, dried Italian herb seasoning, two and a half jars of pizza sauce, and about a cup of cheese (I use Veggie Shreds because I'm lactose intolerant.) You'll also need some tortilla chips or breadsticks or whatever it is you like to eat your dip with.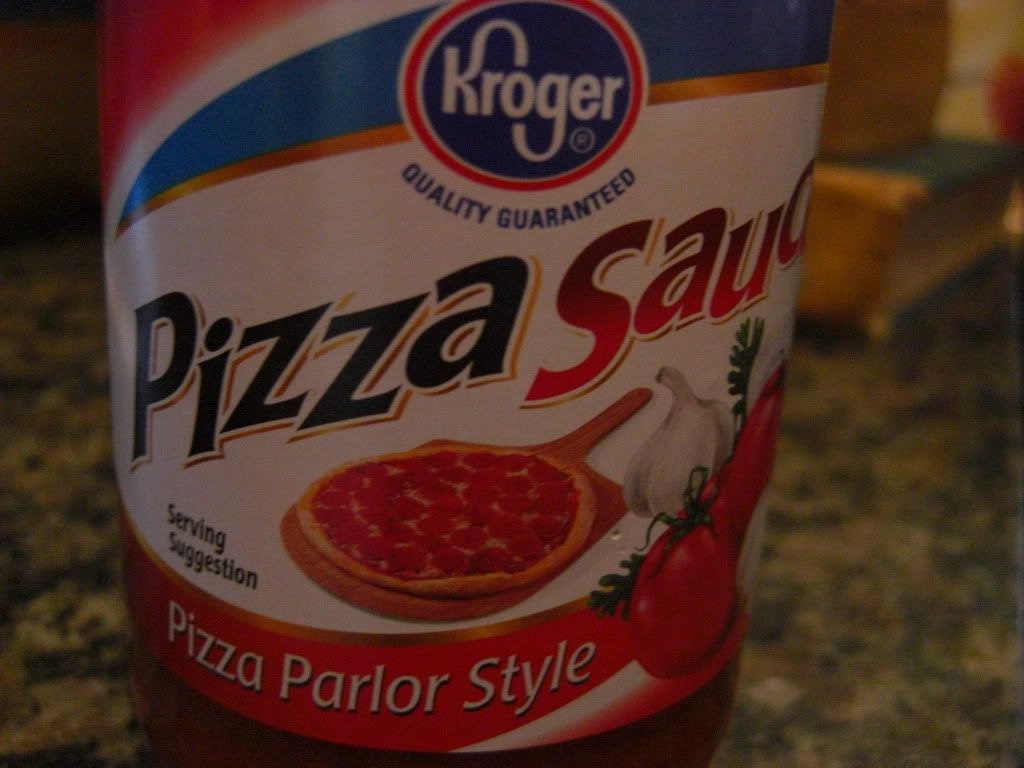 I started out by browning about half a pound of ground turkey. I seasoned it with a little pepper and a tiny little bit of onion powder. The original recipe doesn't call for ground turkey, but I wanted the dip to have a bit more to it. You could probably sauté some vegetables with the ground meat of your choice if you're into that kind of thing. After your meat is browned add it to your Crockpot. Next you're going to add the rest of your ingredients which, in my case, included half a package of turkey pepperoni, a cup of Veggie Shreds, a teaspoon or so of Italian herb seasoning, and 2 and a half jars of pizza sauce. You can just eye ball the pizza sauce. You don't want your dip to be too soupy, but you don't want it to be dry either. Stir everything around in the crockpot until well mixed. It will look something like this:
You should also wipe down the edges of your Crockpot so that the red pizza sauce splatters don't look messy when you post the pictures on your blog. Yeah. I forgot about this step too as evidenced by the photo above, but I promise your dip will still taste good. Moving on.
Now this is the hard part. You need to cover your Crockpot, turn it on high, and wait for the cheese to melt and the sauce to get hot. It will be a major struggle, but I know you are strong enough to handle it. Stir the dip periodically and in around an hour it will be hot, melty and delicious and will smell divine.
It is now time to eat your pizza dip, but I'm guessing you didn't need me to tell you that.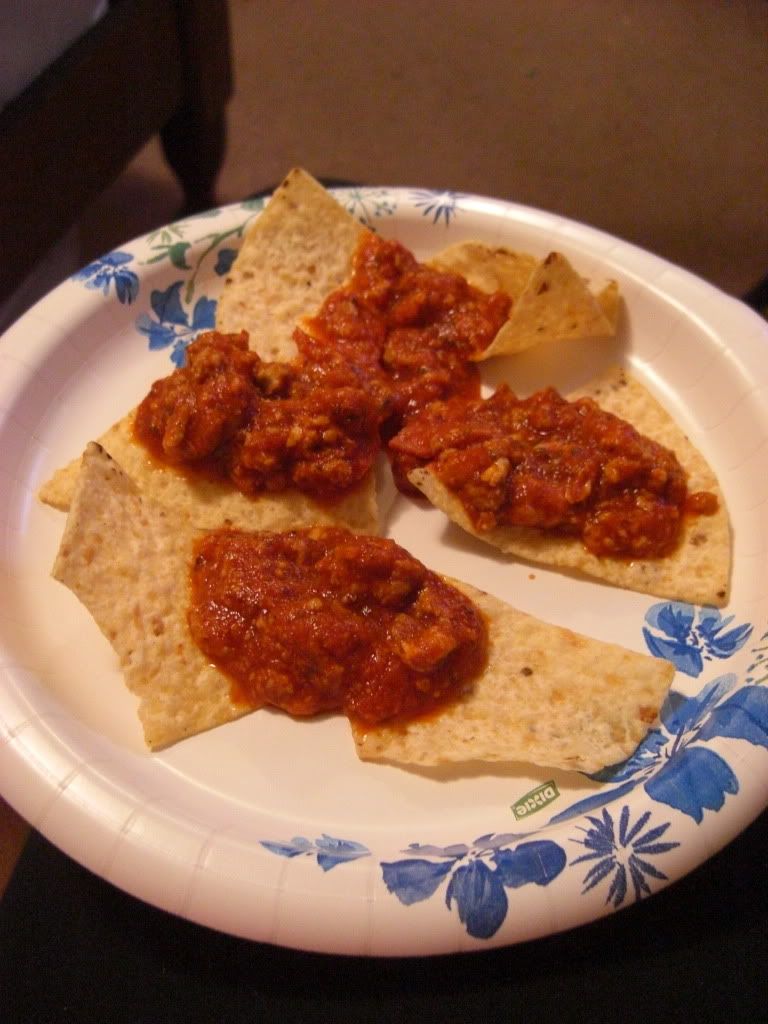 Happy Saturday, kids! I'll be back with more outfit posts on Monday :)