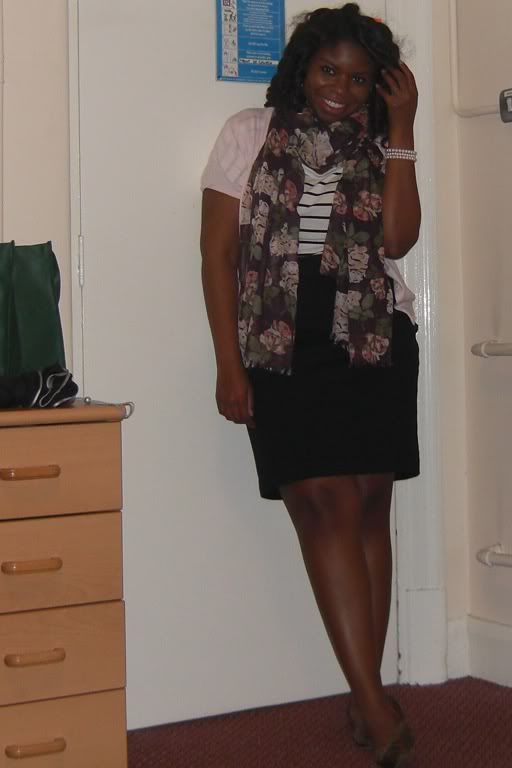 Shirt: Primark
Skirt: International Concepts
Cardigan: J.Crew via Ebay
Scarf: Primark
Bracelets: Gifted
Shoes: Old Navy
It's amazing how much my style has changed in a few short months. At the beginning of the year I would have been deathly afraid of pattern mixing. I would have told you that I love pink, but I probably would have avoided buying a pink cardigan because I wouldn't have known what to wear it with. Now look at me. You don't understand how happy this outfit makes me. Pink + Pattern Mixing + Comfy Ballet Flats? Sign me up. Who knew a reformed sweatshirt junkie would find joy in such girly garb?
*Title from "Just For You" by William Tell.
My Fashion Confession
by
Ashley
is licensed under a
Creative Commons Attribution-NonCommercial-NoDerivs 3.0 Unported License
.