I had a long day. In an earlier post I mentioned that I have Crohn's Disease. Over the years I have learned to manage my intestinal symptoms, but the one thing I will never get used to is the fatigue (and the way that people assume that you aren't sick if you look healthy on the outside.) I can't tell you how many times someone has suggested that I should be able to do something because I'm "young and healthy." It's always a major point of contention with me. I've been sick since I was fourteen and in the decade since I have been through more than some people twice my age. There have been countless times when I have had to go about my day in pain, or slept for hours only to wake up feeling exhausted because my body doesn't work like a healthy one and it never will.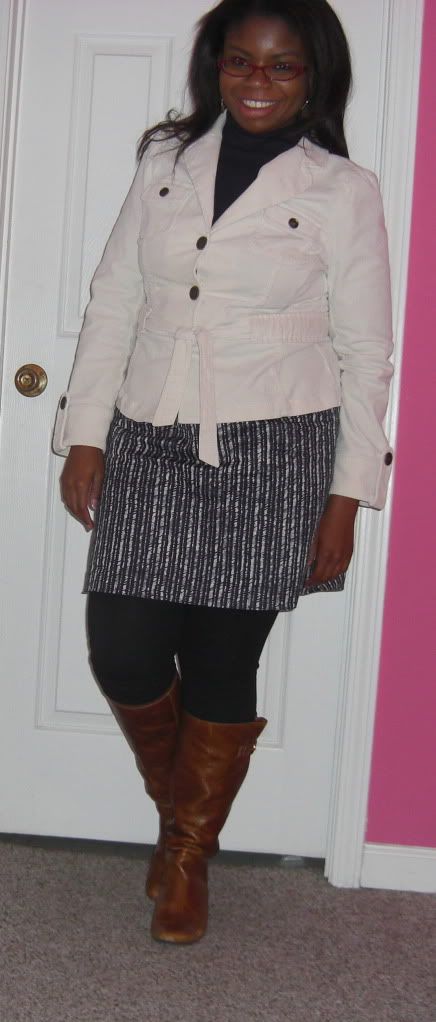 But that doesn't have anything to do with my outfit. Let's put it this way: if this skirt were a rockstar, I would be its groupie. I bought it last year on impulse and I am so glad I did. I have worn it in both warm and cool weather, belted and not belted, with and without jackets. Somehow it always seems to come through for me when I need an easy but put together outfit.
Turtleneck: Karen Scott via Ebay
Boots: Steve Madden via Amazon
*Title from "All the Same" by the Sick Puppies.