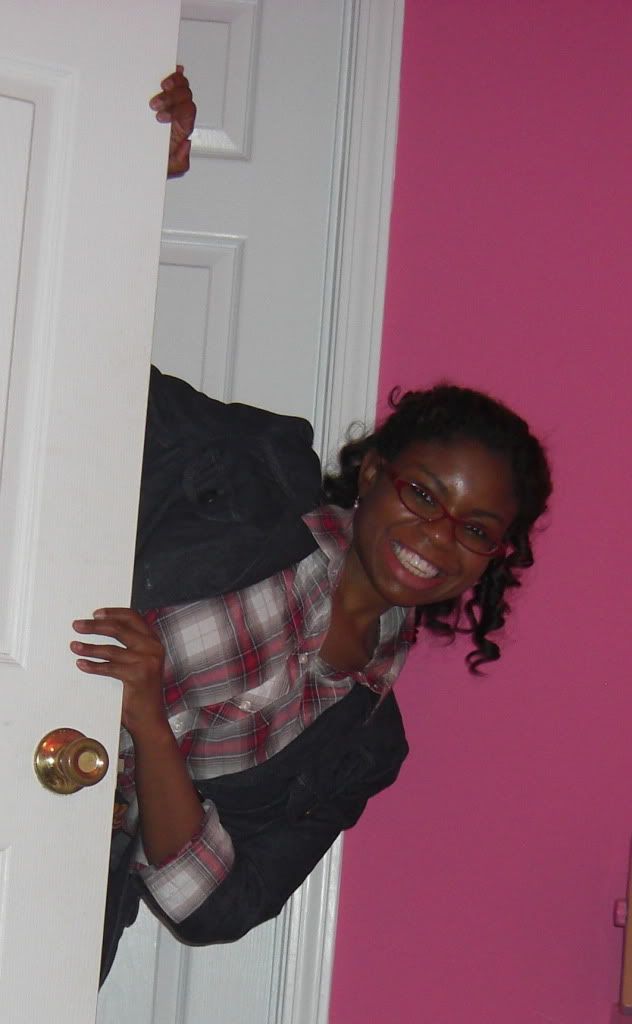 There was a time in my life when I thought that plaid was for farmers and painfully hip artists and actors who live in places like LA and the East Village in New York. It wasn't for me and that was that. Then I started reading
Kendi Everyday
and
Little Tin Soldier
and had a change of heart.
I loved
this
outfit from Little Tin Soldier and Kendi is always making gingham look
put together
and
fun
. These days I'm a plaid convert as evidenced by today's ensemble. Although it isn't pictured, the cognac accents didn't stop at my boots and my belt. I also threw on a cognac leather jacket and carried a cognac bag. A little much? Maybe, but I liked this outfit and I had a good day while I was wearing it.
I convinced two busy attorneys to write scholarship recommendation letters for me (and on short notice no less), I told one of my best friends that I started a fashion blog, and I got my outfit photos taken and dinner made before Idol started. Okay, so dinner was just a ham sandwich and leftover sweet potatoes, but I ate it while the drama of eliminations unfolded and that is all that mattered to me.
Skirt- New York & Co (from high school)
Bare Legs in Winter--That's all me :)
*Title from "Better Than Revenge" by Taylor Swift.