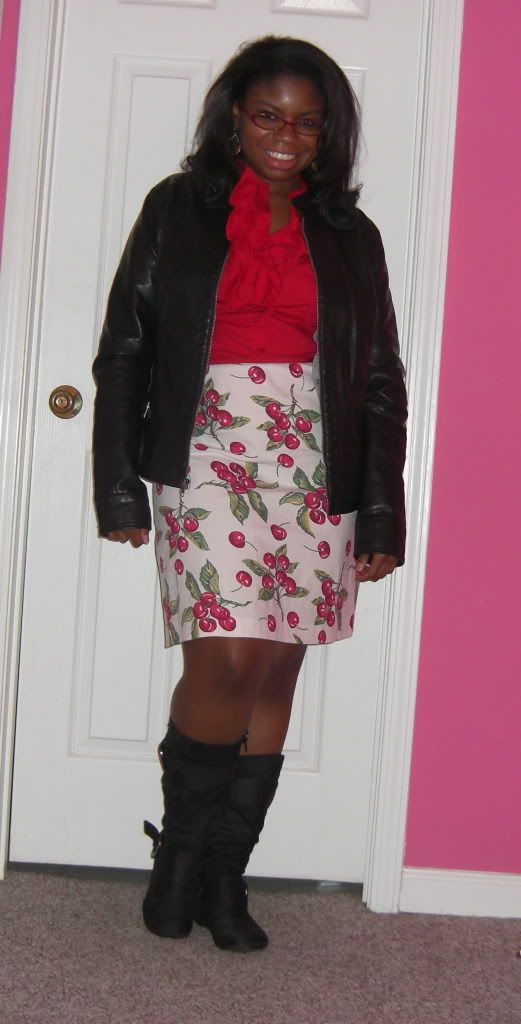 When I saw this cherry skirt on Ebay I fell in love. Even so, I almost didn't bid on it because I am trying to be good and save my money for a summer internship in London. After a rousing internal debate over whether or not this was an item I could live without, I placed a bid and was not sorry at all when I won. When I put this outfit together last night I knew that I had made the right decision. I felt youthful and pretty in this skirt and it brought me the confidence I needed to go about my day with a smile on my face and a spring (or maybe a swagger) in my step.
Overall my day was pretty boring. I made progress on a project I've been doing at work, I remembered to reorder my medicine, and I finished 90% of a scholarship application. Other than the torrential downpour that started about twenty minutes before I was supposed to head home my day was uneventful. I guess that is not a bad thing, though. I start law school in August and I'm guessing that my life will be sufficiently frantic to make up for any downtime I have now.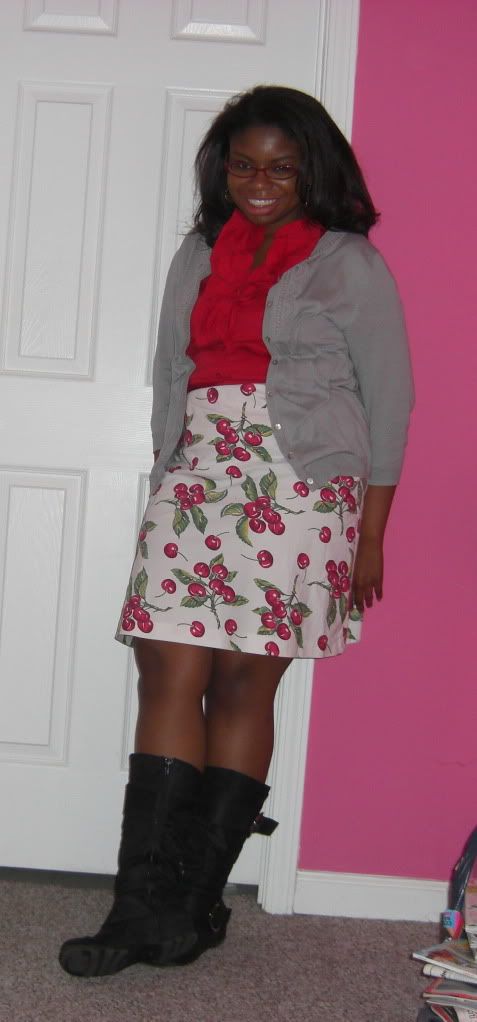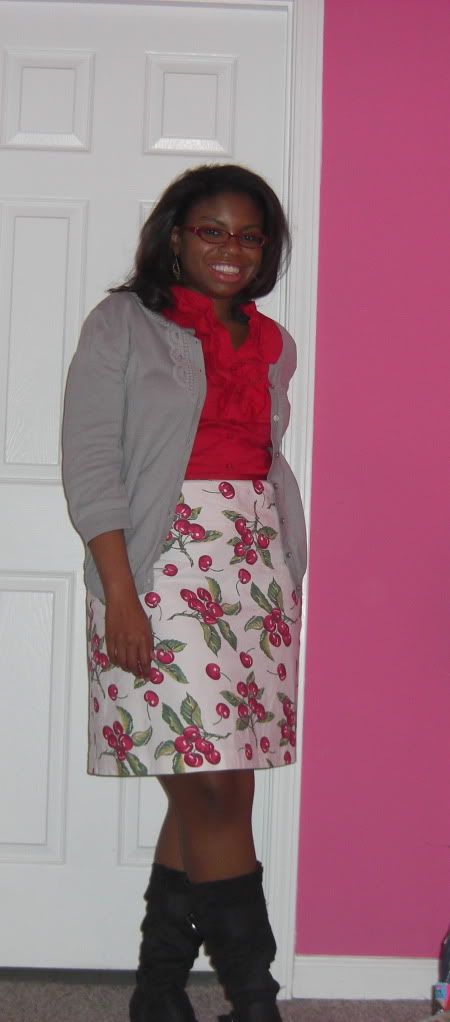 Blouse: Gifted by my stylish Aunt Stephanie
Skirt: Tommy Hilfiger via Ebay
*Blog title from "Starstruck" by Lady Gaga.