Ever since December I have had an ongoing love affair with a product called
Curlformers
. It's a cool product with a weird name that makes amazing curls in even the wildest of hair. You can check out videos like
this
one on youtube if you want to know more about them right now (I will probably do a tutorial on them at some point in the future.) The upshot of my Curlformers obsession is that I have been content to delay my normal chemical relaxer touchup for two months and have instead been rocking a head full of curls since Christmas. As much as I have been enjoying the experience of having easy to maintain curls, I was ready to get my roots back under control so yesterday I finally broke down and got a relaxer.
Two months is a long time for me to go without straightening my hair and I am loving how much my hair has grown in the last few months. A lot of women who relax their hair maintain the style by
wrapping
their hair at night before they go to sleep. I have never learned that skill so I am constantly looking for ways to keep my hair looking good when I straighten it. Normally I put it into a high bun on top of my head and hope for the best, but last night I decided to boldly go where I have never gone before: I tried
sock curls
.
I just wanted to maintain some body and have some curls at the ends of my hair so I used the thickest socks I had which were the hospital socks that I have collected over the years (I have Crohn's Disease. It's a long story.) This is what I looked like with all of the socks in my hair.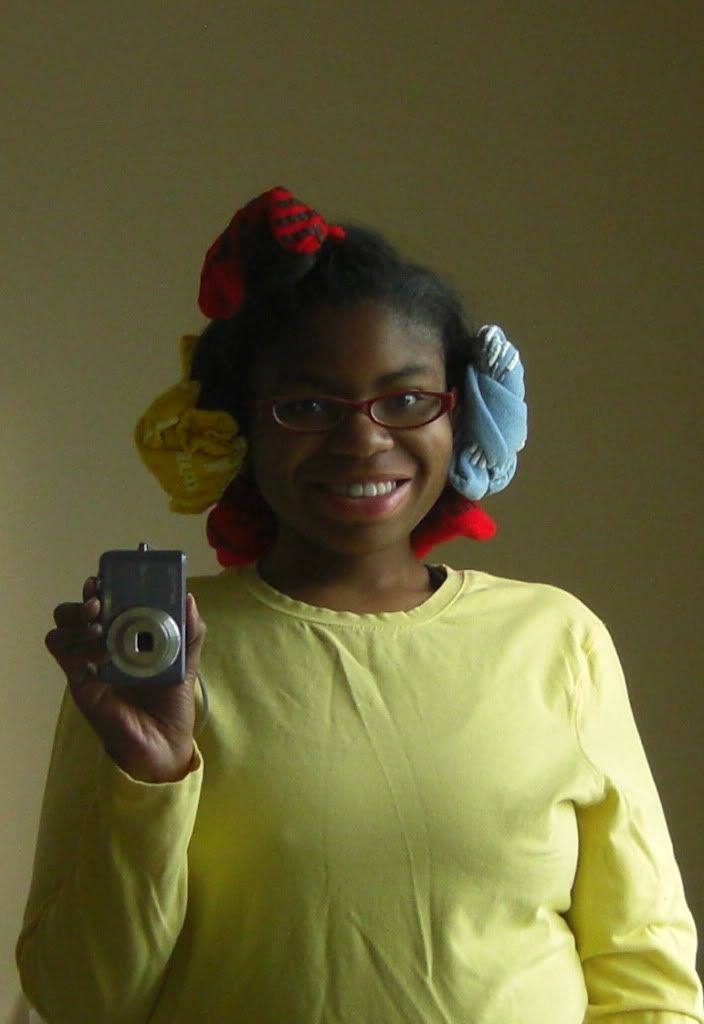 And this is what I looked like immediately after removing the socks: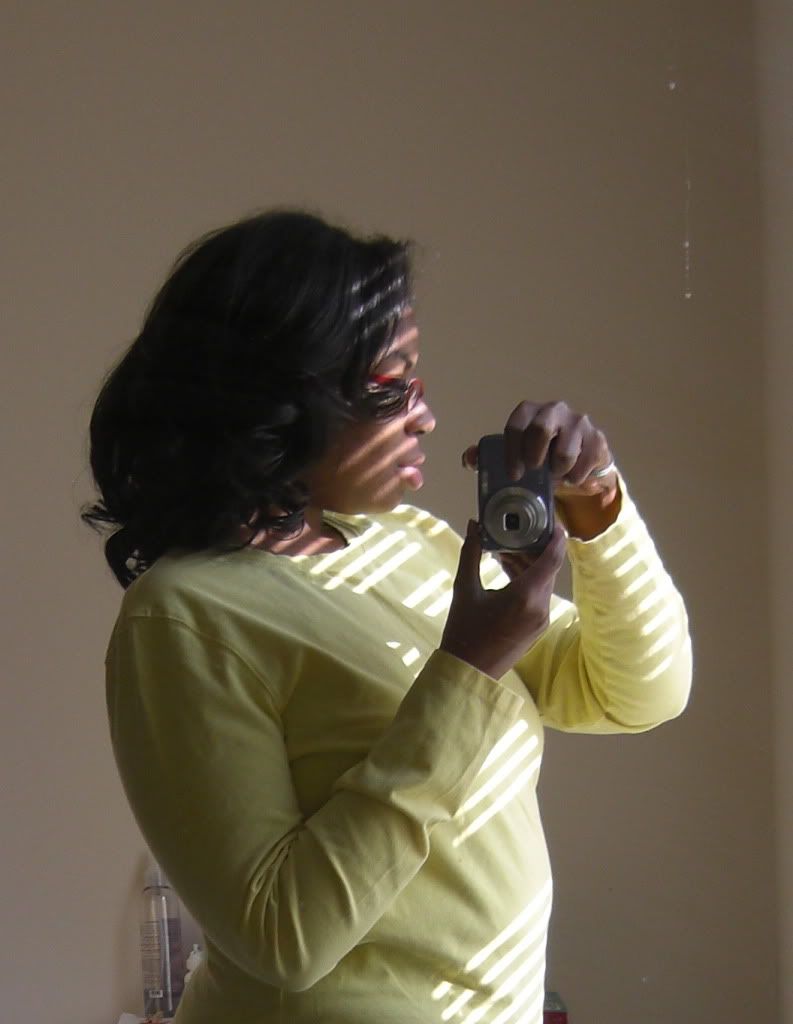 And this is what I looked like after I finger combed the curls a bit.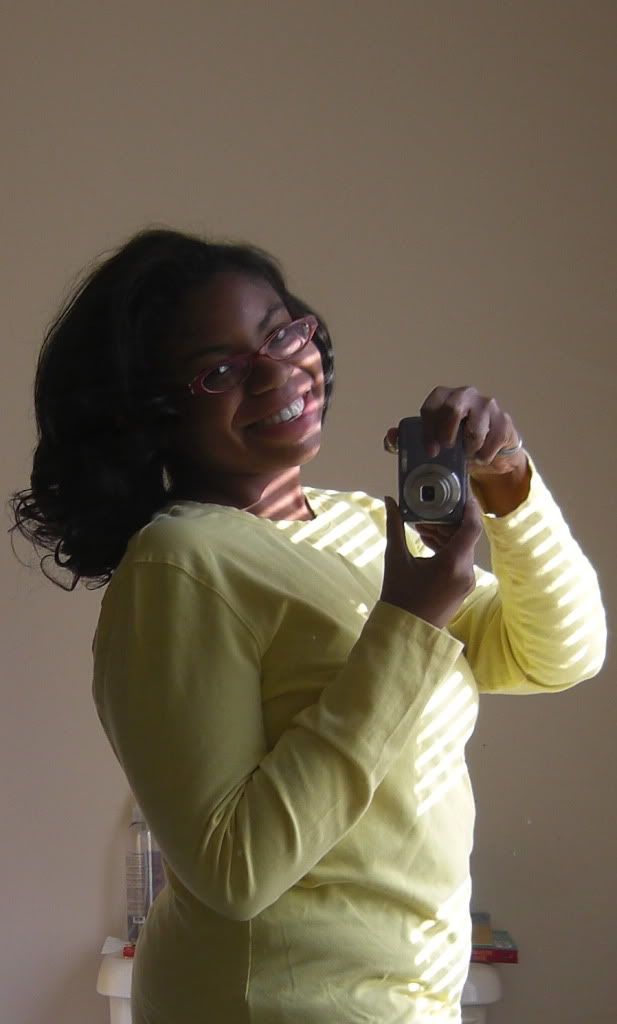 I ended up with a bit more curl than I had intended, but I like the look overall. I did my sock curls on already straight dry hair. For me, I think that is the only way this would have turned out well, but perhaps on other hair textures this styling technique could be used on damp hair. I think I will certainly try this technique again when I want an easy style that won't damage my hair. It was a fun experiment and one that I suggest you try sometime soon!
Blog title from "Whip My Hair" by Willow Smith.