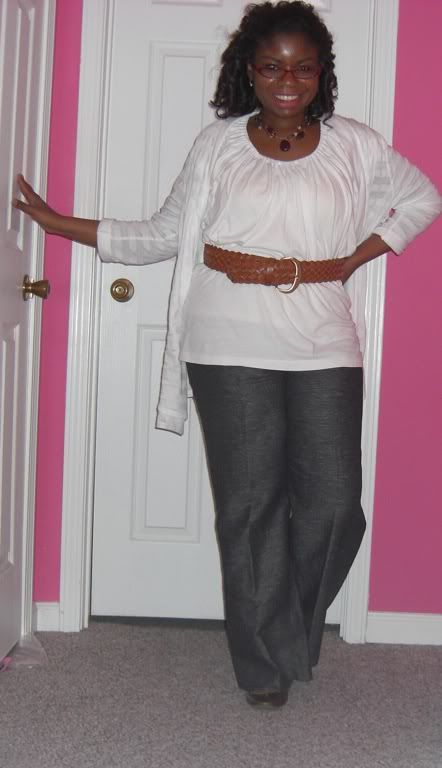 Someone once told me that if they had to compare me to an animal it would be a cat. I'm definitely not a cat lover, but after I thought about it for a while, I realized that she was spot on in her comparison: there are aspects of my personality that are distinctly feline. Cats are pretty independent and self sufficient, but they still bond with humans when they want to and can be fun and playful when the mood strikes. That description fits me pretty well. Normally I would describe myself as a house cat, but the weather was so mild and sunny today that even I didn't mind venturing outside.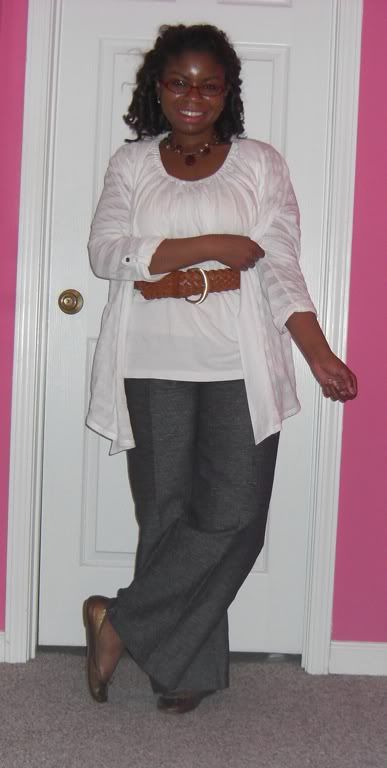 I started the morning in a light-weight trench coat but by lunch the temperatures had risen to the high sixties and I was comfortable in this breezy cardigan that I bought with some of my birthday money. Oh, and do you remember
these
pants? The last time I wore them I wasn't pleased with them at all. I decided to give them a second chance and guess what? I love them paired with this loose fitting blouse and cardigan. It makes me want to take a good hard look at some of the items in my closet that I don't wear very often. Maybe some of those pieces can work if I take more care with the way I style them.
Cardigan: New York & Company
Blouse: New York & Company
Necklace: Ten Thousand Villages (gifted)
*Title from "Put Your Records On" by Corinne Bailey Rae