I really liked the way that today's outfit turned out. I decided to try these pieces together last night in a haze of exhaustion and I'm really glad it worked out. I bought the button down shirt and the silky blouse separately and don't particularly love either of them on their own. I like the visual interest that layering them together created and the detail on the cardigan added a bit more visual interest to my neckline. I don't own much jewelry so I'm always glad when my clothes provide enough ornamentation to stand alone.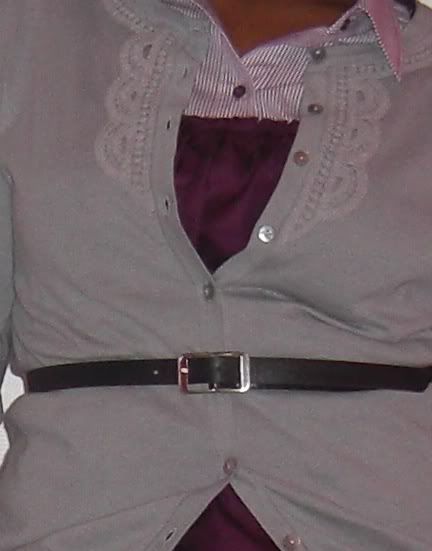 Striped shirt: New York & Company
Shoes: Target clearance for $12.48
Bracelets: Forever 21 (gifted)
*Title from "Rolling in the Deep" by Adele.