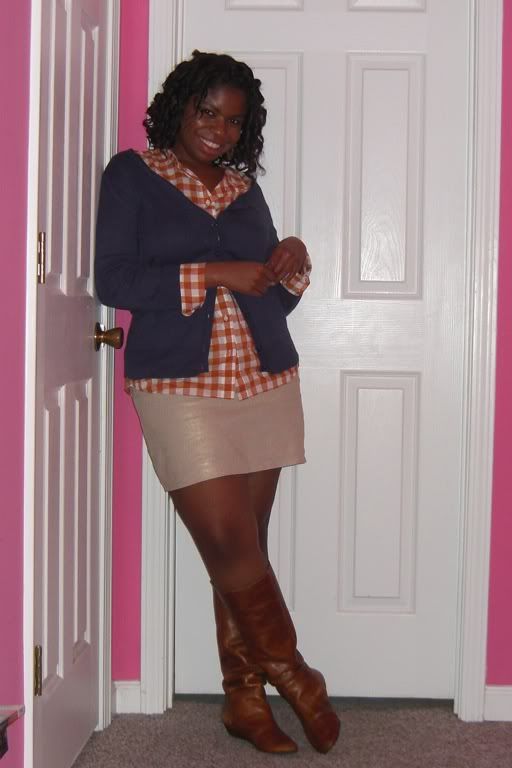 I was reading the news on my phone today and I saw this article about
Walk A Mile In Her Shoes
. Walk A Mile In Her Shoes is an annual international men's march where men walk a mile in women's shoes to raise awareness about the fight against rape, sexual assault, and violence against women. The more I think about it, the more amazed I am by the concept. I googled Walk A Mile In Her Shoes and found pictures that were taken at these marches of cops, frat boys, and other stereotypically tough men who had decided to participate. Stopping violence against women is such an important cause and it just made me smile to read about a group of men who think it's important too.
Today's outfit was fun and comfortable. Normally I tuck my button down shirts, but I wanted a change so I decided to go with a more undone look. Other than the rain messing up my curls I had a pretty good day. Here's hoping for an even better day tomorrow :)
Shirt: J. Crew
Cardigan: New York & Company
Skirt: New York & Company
Belt: New York & Company
Boots: Steve Madden
Earrings: Forever 21
*Title from "Bottle It Up" by Sara Bareilles.
My Fashion Confession
by
Ashley
is licensed under a
Creative Commons Attribution-NonCommercial-NoDerivs 3.0 Unported License
.