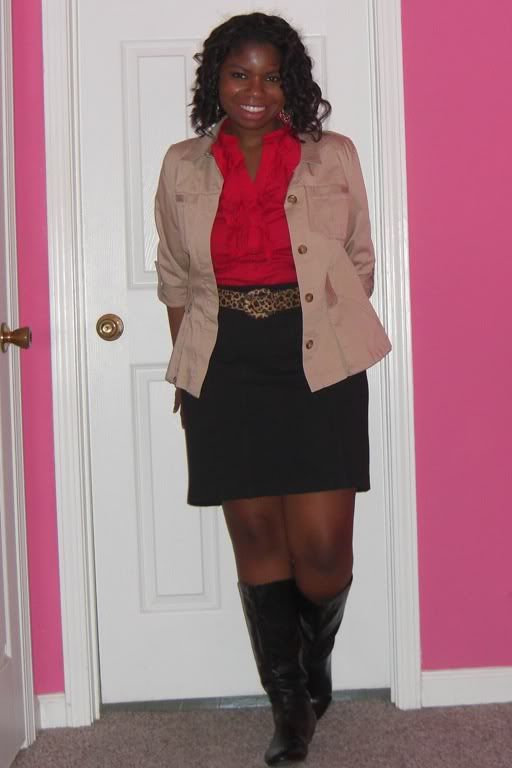 Yesterday someone brought baked goods to work (there was cake and God how I love cake!) Today there were leftover brownies from a meeting. I don't know what wicked temptations will present themselves tomorrow, but I seem to lack willpower in the face of dessert and I don't know if there is any hope for my hips if people keep offering me sugar.
I'll be placing myself on a maintenance diet for the rest of the week and hoping that no one else is generous enough to leave a load of sweet goodness in easy reach. I'm going to go back to watching The Good Wife and try not to think about banana muffins. I'm not entirely sure this will be a successful endeavor, but there's something to be said for a good challenge.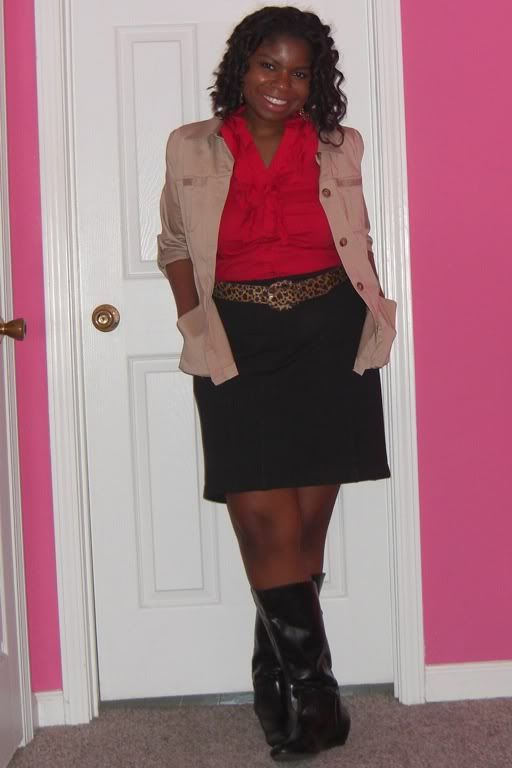 Jacket: Old Navy via Ebay
Shirt: Antilia Femme Gifted
Skirt: New York & Company
Boots: Mossimo via Discount Shoe Store
*Title from "Independent Women" by Destiny's Child.
My Fashion Confession
by
Ashley
is licensed under a
Creative Commons Attribution-NonCommercial-NoDerivs 3.0 Unported License
.