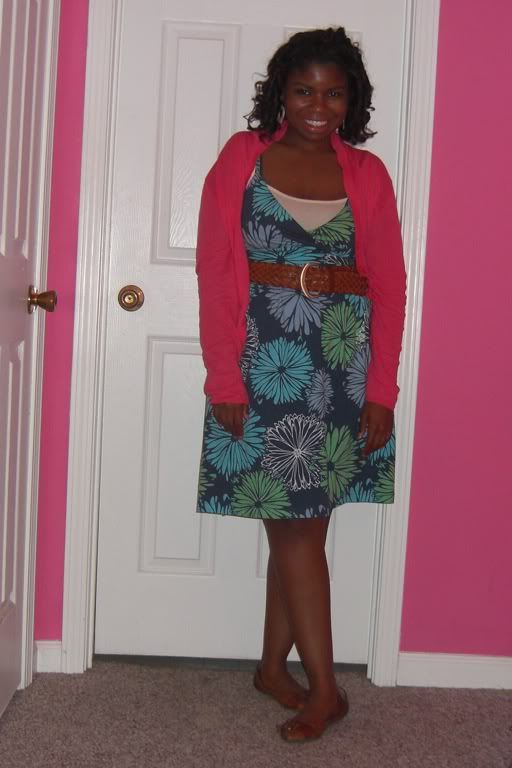 When I started writing My Fashion Confession two months ago I knew that it would be a challenge. Blogging is a big time commitment and on top of that I don't know that much about photography, modeling, or blogging, three things that are pretty important for someone who writes a style blog to know. I think my little blog has come a long way in its short life, and I think that now would be a great time to share some of the mistakes I have made so far and the lessons that I have learned to date.
Top 3 Mistakes Made
I didn't know in the beginning how to crop my photos uniformly or how to adjust the size of my photos with the edit HTML tab in Blogger. My posts definitely look cleaner now that I am making my pictures the same width and justifying my text.
I decided to add Disqus to my blog to make commenting easier but it covered up the comments that people had left before I added the new widget. Ooops.
I didn't have a tripod when I started taking my outfit photos and I had to take my pictures by propping my camera on whatever surface happened to be handy. It got the job done, but my pictures were frequently crooked and more often than not I managed to cut off my feet or my head.
Top 3 Lessons Learned
I am more comfortable in skirts and dresses than I will ever be in pants. There were a couple of days in February and March (here and here) when I wore pants because I felt like I should and then I spent the entire day feeling uncomfortable and out of my element. I feel sassier and prettier when I wear dresses and in the future I won't fight my attraction to flouncy skirts and pretty dresses.
Sometimes I buy things that are so bright or bold I am afraid that I can't pull them off. This dress is a good example of such an item and so is this gingham shirt. I often find myself waiting to wear such items because I am afraid that I'll look like a circus side show freak and everyone I pass will point and laugh at my outlandish attire. At some point, though, a day always comes when I am feeling particularly audacious (or when I haven't done my laundry in a while) and I pull out one of those bold items and wear it. Nine times out of ten, those items I was a little bit leery of end up being major compliment magnets as long as I wear them with confidence and a smile. My Fashion Confession has taught me to face my fashion fears and stop pigeonholing my style into the plain and predictable.
The main thing I have learned from writing this blog is that I feel better when I look nice. When I wear something that makes me happy I notice myself smiling more, feeling happier, and being better able to deal with the inconveniences I encounter during my day.
My Fashion Confession has been good for me and I hope that I can continue to learn new skills and gain a better understanding of myself through the lens of my personal style.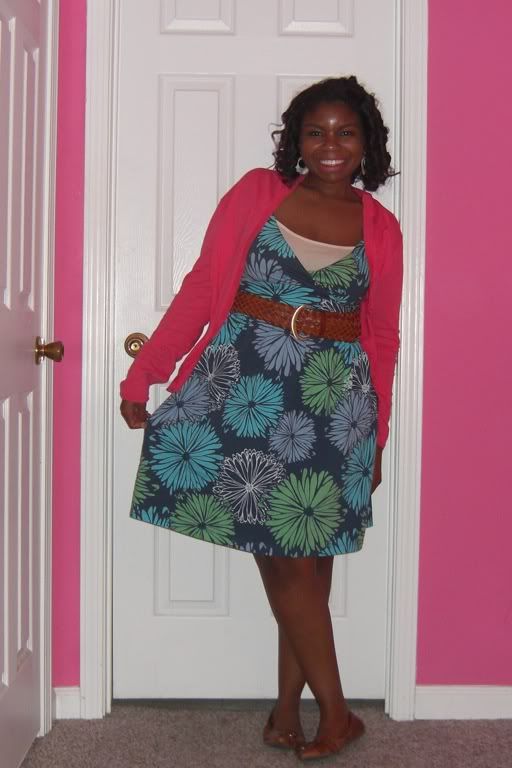 Dress: Old Navy (on sale for $9)
Cardigan: Victoria's Secret
*Title from "It stops today" by Colbie Caillat.
My Fashion Confession
by
Ashley
is licensed under a
Creative Commons Attribution-NonCommercial-NoDerivs 3.0 Unported License
.