I have had this dress for a minute. Like definitely since my freshman year of college and maybe since high school. I used to wear it with a denim jacket a lot, but today I decided to try it with my new to me khaki jacket and guess what. I loved it! I added my wide brown belt and some bronze flats and finished the outfit with the pearl bracelets my younger cousin gave me for Christmas. It felt very summery and the polka dots on this dress always make me smile.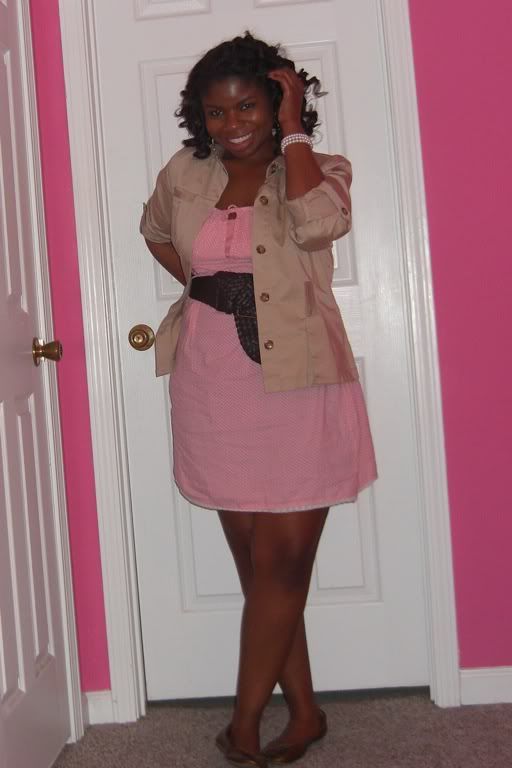 I ended up taking an unexpected trip down memory lane today when I ran into an old classmate. I didn't recognize her at first, but she was wearing a great color block dress and I was about to ask her where she got it when she called my name. I realized who she was when she took off her sunglasses. I missed my 5 year high school reunion so it was kind of nice to run into someone I knew back then. She was doing well and I was glad to hear it. I always love it when my day holds happy surprises :)
Dress: At Last via TJ Maxx
Jacket: Old Navy via Ebay
*Title from "Coat of Many Colors" by Dolly Parton.
My Fashion Confession
by
Ashley
is licensed under a
Creative Commons Attribution-NonCommercial-NoDerivs 3.0 Unported License
.