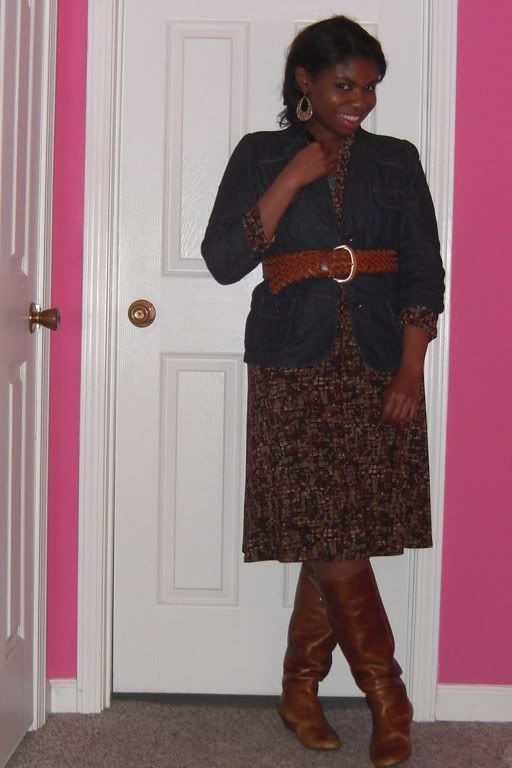 I think I already mentioned this, but my soon to be law school is hosting an admitted students program at the end of the week and I'm currently at the nervous excitement stage of the entertainment. It's a full day of events that are designed to get you pumped about law school. I get to sit in on a criminal law class, hear from professors and students about the school, meet some future classmates, and get a feel for what living in the city will be like. A lot of the other admitted students are still trying to decide which law school to go to, but I have already committed so for me this program is a chance to ask questions and get a better idea of what my classmates and new home will be like.
Hopefully the experience will be fun and painless, but there is a mock class on the schedule which, not gonna lie, kinda makes me nervous...
Dress: Evan Picone (via hand me down)
Camisole: New York & Company
* Title from "King of Anything" by Sara Bareilles.
My Fashion Confession
by
Ashley
is licensed under a
Creative Commons Attribution-NonCommercial-NoDerivs 3.0 Unported License
.