This outfit was just alright. I needed something quick and this is what I wound up wearing. Someone commented today on how young I look and it reminded me of the day I went to the store recently to buy my grandmother some spray paint. When I asked a store employee if they sold it she told me, "Yes, but not to children." This employee was of grandmotherly age so she probably thinks everyone looks young, but I still find it surprising when people say that kind of thing to me. It makes me wish I felt as young as people think I look!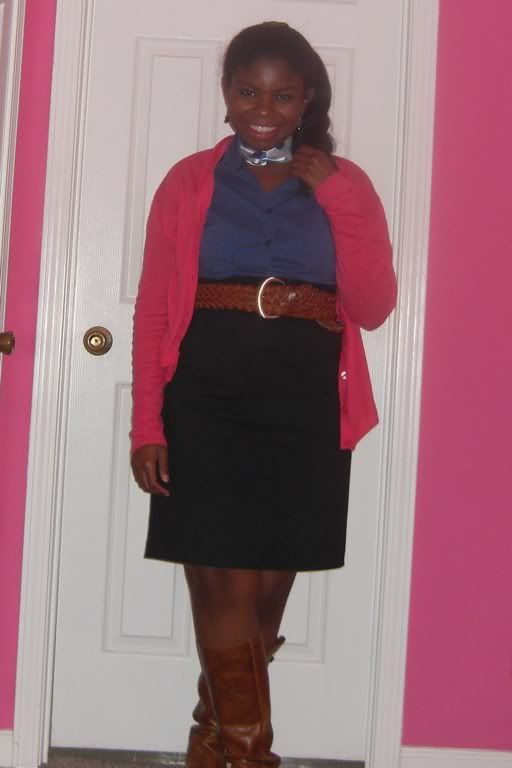 Shirt: New York & Company
Cardigan: Victoria's Secret
*Title from "Life is Short" by Butterfly Boucher.
My Fashion Confession
by
Ashley
is licensed under a
Creative Commons Attribution-NonCommercial-NoDerivs 3.0 Unported License
.