The girl in these pictures is exhausted. She spent the better part of her day driving to and from a town almost three hours away. She thought about collapsing on the nearest flat surface as soon as she got in the door tonight, but she ultimately decided that she would regret not documenting her outfit since she liked the pretty colors and the way her snakeskin bag added a little something something to the ensemble. She hopes you will ignore her tired expression. She plans to get a good night's sleep and she will do her best to be a little less sleepy faced in her photographs tomorrow.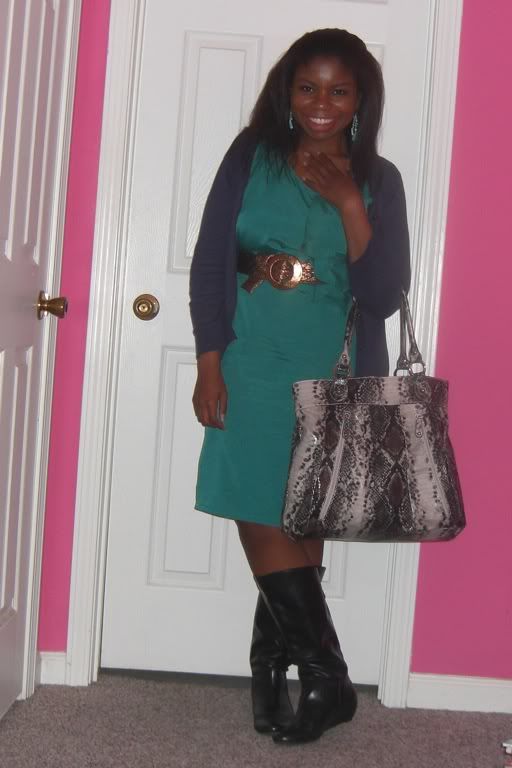 Dress: Merona via Ebay
Cardigan: New York & Company
Belt: Ebay
Boots: Mossimo via discount shoe store
Earrings: Overstock.com
Handbag: New York & Company
*Title from "Nature" by India Arie.
My Fashion Confession
by
Ashley
is licensed under a
Creative Commons Attribution-NonCommercial-NoDerivs 3.0 Unported License
.