There was a baby shower for one of my coworkers during lunch today. If you know me, you know that I don't know anything about babies and I was a little lost when it came to what to get for someone who is having one, but I went to the shower anyway and had a good time. The baby clothes were tiny and cute and it was interesting to see the kinds of things they make for children. I don't know if I'll ever have kids of my own, but it was interesting to get a glimpse into that world.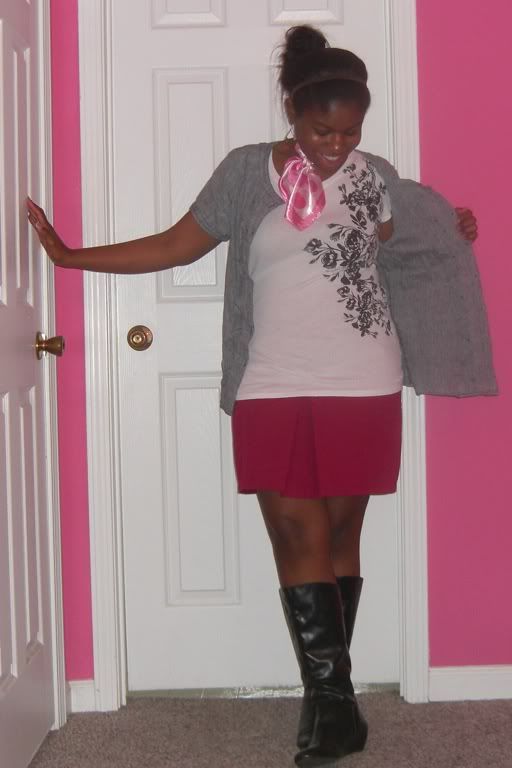 Tee: New York & Company
Skirt: Ann Taylor via Ebay
Jacket: Carole Little (gifted)
Boots: Mossimo via discount shoe store
Earrings: Laila Rowe
*Title from "Drive" by Incubus.
My Fashion Confession
by
Ashley
is licensed under a
Creative Commons Attribution-NonCommercial-NoDerivs 3.0 Unported License
.