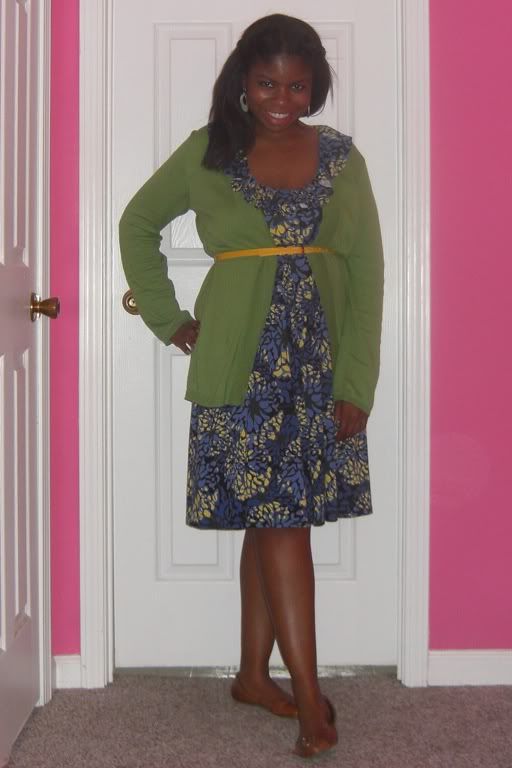 I've got mad ebay skills. Just saying. This outfit is all the proof I need. I won the dress for $5.99, the cardigan for $13.38, and the belt for $2.98. I bought my earrings at Forever 21 for a whopping $1.50 and I have had these Jessica Simpson flats for so long I don't even remember where I ordered them from. I am all about a good deal and putting together a whole outfit for less than most people spend on a single pair of shoes is one heck of a bargain.
Dress: New York & Company via Ebay
*Title from "Valerie" by Mark Ronson feat. Amy Winehouse.
My Fashion Confession
by
Ashley
is licensed under a
Creative Commons Attribution-NonCommercial-NoDerivs 3.0 Unported License
.