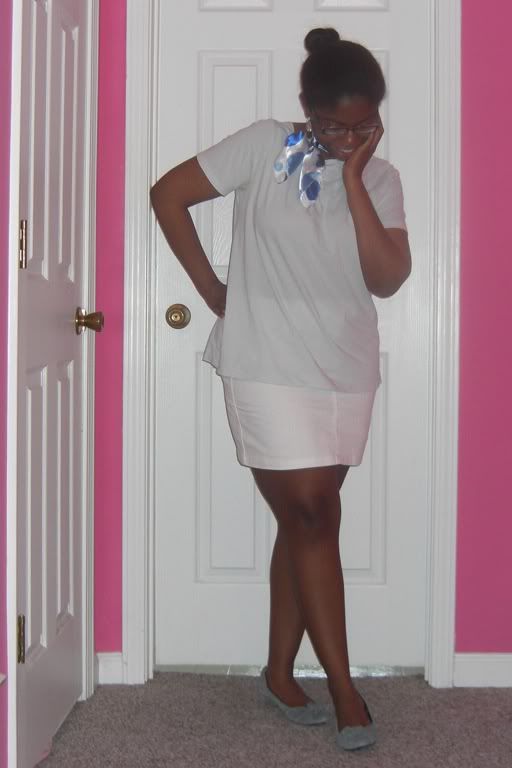 Top: Theory (hand me down)
Skirt: New York & Company
Today's outfit is what happens when I get stressed out and I can assure you that I am, in fact, stressed out. I am spending the summer in England and I devoted the better part of my day to researching logistical matters like flights, housing, and local transportation. My head is full of big numbers and even bigger questions and there wasn't much mental space left over for outfit planning. I threw this on to run a few errands and I really hope no one recognized me since I hadn't washed my hair or put on any makeup. I did brush my teeth, though. What? I swear I did!
*Title from "Powerless by Nelly Furtado.
My Fashion Confession
by
Ashley
is licensed under a
Creative Commons Attribution-NonCommercial-NoDerivs 3.0 Unported License
.