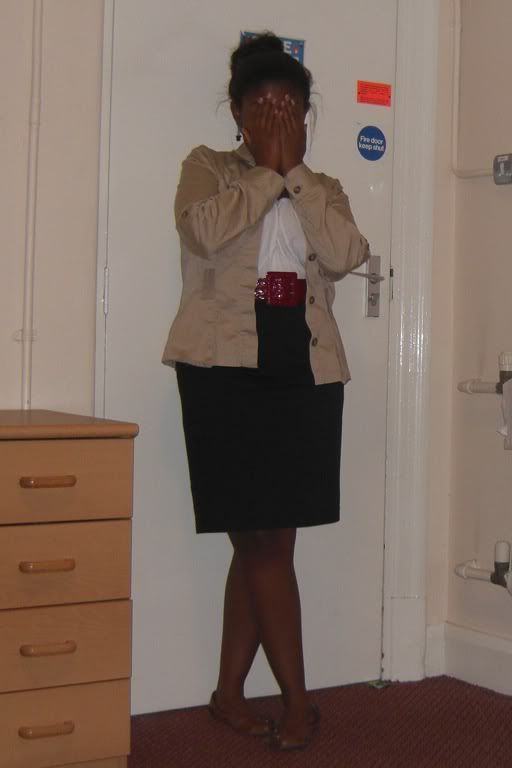 I wore this outfit on Saturday to a work thing and I was absolutely as exhausted as I look in these pictures. Some friends and I have a weekly pub get together. Normally it is on Thursday nights, but of course the week I have to work on Saturday it was moved to Friday night. Story of my life. I didn't want to miss pub night so I decided I would go to the first pub of the crawl and then head home after that.
Apparently I'm getting old and losing my stamina because I stayed for about two hours, had almost two ciders, and woke up the next morning feeling exhausted and looking a hot mess. I somehow managed to leave without putting on eyeliner or mascara, my hair looked crazy, and I'm pretty sure I meant to wear a totally different pair of shoes with this outfit. This isn't exactly how it was all supposed to turn out, but I'm okay with the end result anyway as far as the outfit is concerned. My inability to party like it's 1999 on the other hand...
Skirt: International Concepts
Jacket: Old Navy via Ebay
*Title from "Rolling in the Deep" by Adele.
My Fashion Confession
by
Ashley
is licensed under a
Creative Commons Attribution-NonCommercial-NoDerivs 3.0 Unported License
.