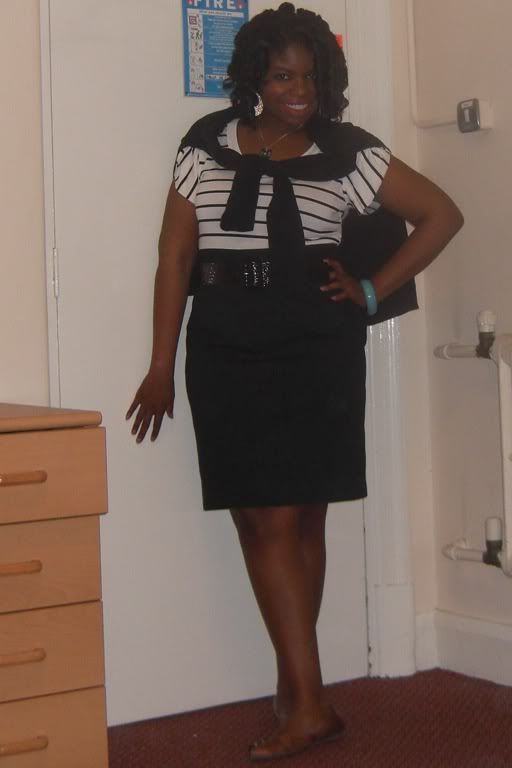 This outfit worked out way better in real life than I imagined it would in my head. I came across this shirt during last week's trip to Primark and while I knew it was too snug to wear untucked I thought it might look nice tucked into this pencil skirt, and as luck would have it I was right. I decided to get the shirt since it would work well as the final piece in my 30 for 30 items and plus I've been wanting a striped shirt for some time. I had originally planned this outfit around my khaki jacket, but since I was headed to an outdoor event and it was pretty warm out (for here) I opted to drape this cardigan around my shoulders instead. I added a few accessories to make the outfit a little more fun and I ended up having a great day. EDIT: I just took another look at this post and realized that my weird hand placement in the photo above makes it look like I'm missing a finger. Ignore my awkward spider hands and rest assured that no digits were harmed in the making of this blog post.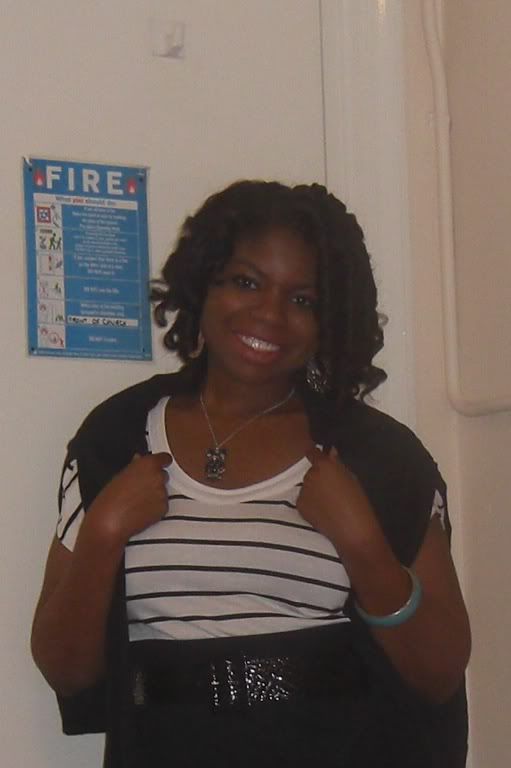 Skirt: International Concepts
Cardigan: Loft
Belt: Ebay
Shoes: Jessica Simpson
Necklace: Forever 21
Earrings: Forever 21
Bracelet: Primark (
£1.50)
*Title from "Kaleidoscope Heart" by Sara Bareilles.
My Fashion Confession
by
Ashley
is licensed under a
Creative Commons Attribution-NonCommercial-NoDerivs 3.0 Unported License
.