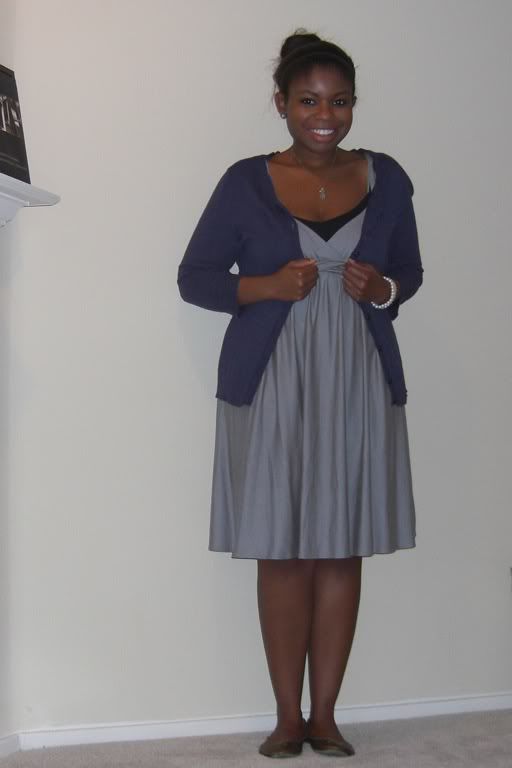 Lady luck smiled on me today. Twice. It was glorious. I was doing some Contracts reading while I waited for a BLSA (Black Law Student Association) meeting to start and I remembered that it was the first of the month so my rent was due. I'm new to this whole paying bills like a grownup thing. I lived on campus during college so I didn't actually pay rent and other than those four years I have always lived at home. I was really proud of myself for remembering to pay my bill on time all by myself and when I double checked my lease to make sure I was paying the correct amount I realized that the lease said my rent was payable "on or preceding the last day of the preceding month." Crap. I thought. The last day of the preceding month was yesterday. I didn't want to miss my meeting and I couldn't miss class so I went to pay my bill as soon as my last class was over and guess what. I could have paid my rent as late as next Tuesday and it still would have been on time. I did all that worrying for nothing!
The second lucky break technically came before that, but this is my story and I can tell it in any order I want. Anyway, I have an assignment due on Monday that I have more or less been freaking out about all week. We got behind schedule in my contracts class and now tomorrow's Contracts reading isn't due until next week. Score! I can use the time I would have spent on the reading to get started on my paper. Good days are a beautiful thing.
Dress: Loft
Cardigan: New York & Company
Camisole: Forever 21+
Shoes: Primark (London)
Necklace: Forever 21
My Fashion Confession
by
Ashley
is licensed under a
Creative Commons Attribution-NonCommercial-NoDerivs 3.0 Unported License
.