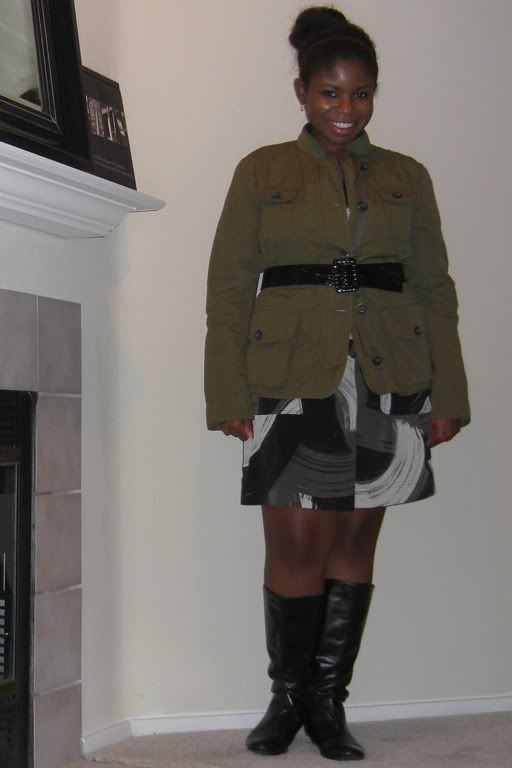 Dress: New York & Company
Boots: Target via local discount shoe store
This outfit did not work out as well in real life as it did in my head. I was running late and I didn't have time to iron what I wanted to wear so I ended up grabbing this dress and jacket thinking that it would be a fun neutral palette. What I did not count on was that my neutral palette would make me look like I just got in from basic training, fatigues and all. The next time I wear this jacket I'm going to make sure I pair it with something girly and dainty so that the overall look is a bit less Letters From Iwo Jima and a little more me.
My Fashion Confession
by
Ashley
is licensed under a
Creative Commons Attribution-NonCommercial-NoDerivs 3.0 Unported License
.