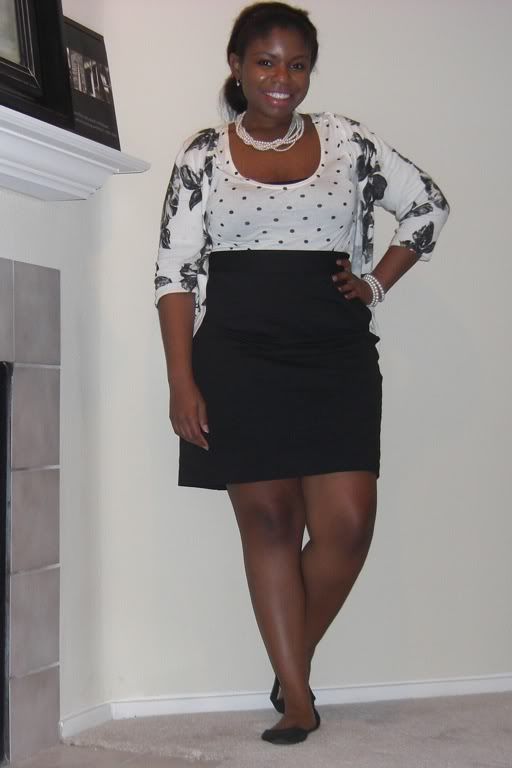 Skirt: International Concepts
Cardigan: Target via Ebay
I woke up early to finish some reading before class and instead of taking a nap when I got home I exercised for half an hour. I'm kind of proud of myself. I've never really been one of those dedicated gym-going kinds of girls, even in college when all I had to do was go down to the basement. That seems to be an interesting byproduct of graduate school. It's making me more disciplined in how I take care of myself, not just in how I prepare for class.
*Title from "Like a Star" by Corinne Bailey Rae.
My Fashion Confession
by
Ashley
is licensed under a
Creative Commons Attribution-NonCommercial-NoDerivs 3.0 Unported License
.