I spend most of my time with my head full of things I didn't know I didn't know. Black's Law Dictionary is my closest friend these days and my most used possessions are five highlighters in fluorescent pink, green, yellow, orange and blue. It's not like my normal is a big bundle of fun and giggles, but every time I think about how long and arduous the process of law school is I realize that my goal was never to enjoy the process, but to reap the benefits that will only be accessible once the process is complete.
There are a lot of things in life that are like that. It's sort of like making preserves. Most people who can jelly, for instance, don't eat it right away. They put the jelly in mason jars, seal them, and store them in a cabinet somewhere. Later on, they'll open that cabinet and use the jelly they stored away so carefully, but the gratification is delayed.
The process of law school is kind of like the process of making preserves. It's a lot of work and I don't necessarily enjoy the process, but one day in the future when I am able to use the knowledge I've so carefully stored away, the entire experience will be worth it.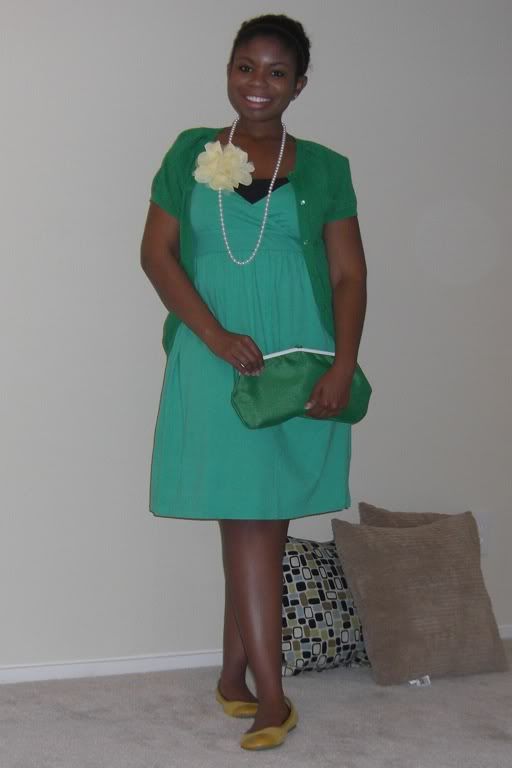 Cardigan: Old Navy via Ebay
Necklace: Primark (London)
Flower: New York & Company
*Title from "Desperately" by Michelle Branch.
My Fashion Confession
by
Ashley
is licensed under a
Creative Commons Attribution-NonCommercial-NoDerivs 3.0 Unported License
.