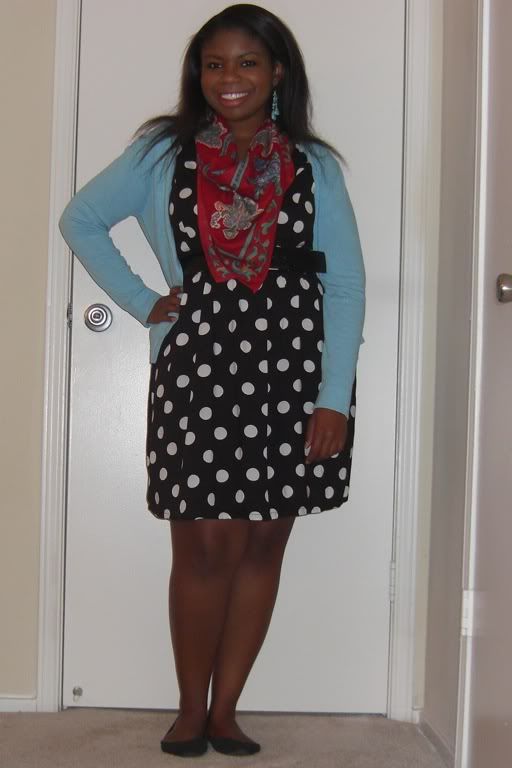 This is one of those weeks. I have an office memo due on Monday and it's going to be a beast. On top of that I'm outlining for my final exams and trying to keep up with the reading for all my classes. The Stress is here and it won't be going away anytime soon. Bleh. In order to combat the craziness of my law school life, I wanted an outfit that would make me happy. A polka dot dress and a bright cardigan did the trick! Have an amazing day everyone. I'll be studying...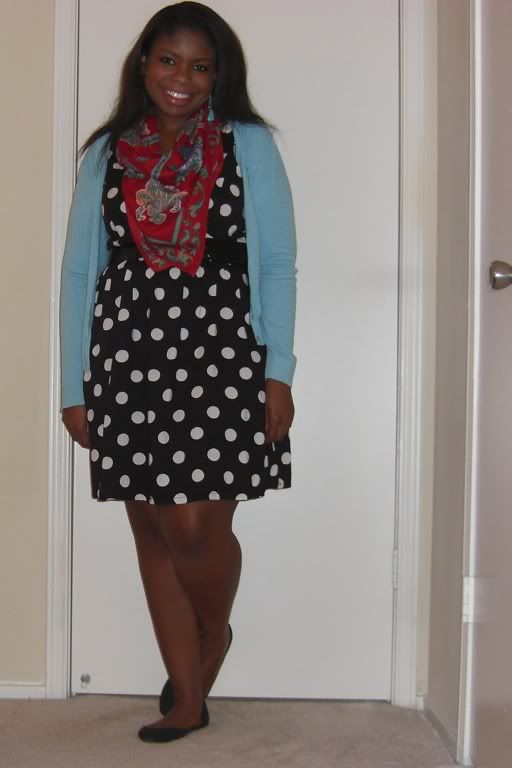 Scarf: Borrowed (Grandmother's)
*Title from "Camisado" by Panic at the Disco.
My Fashion Confession
by
Ashley
is licensed under a
Creative Commons Attribution-NonCommercial-NoDerivs 3.0 Unported License
.