The weather has been gorgeous here lately. The mornings have been cool and crisp, but by mid-afternoon the temperature rises to the high 70s and low 80s. It's summer with a side of autumn. It's probably the most comfortable weather we have during the year.
This outfit is the best of those two worlds. It's just one of my favorite summer dresses paired with a long sleeved top and a scarf to keep my arms from getting cold but the pattern mix added a playful element that I liked. That's all for today I suppose. If you need me, I'll be working on an outline in the afternoon shade.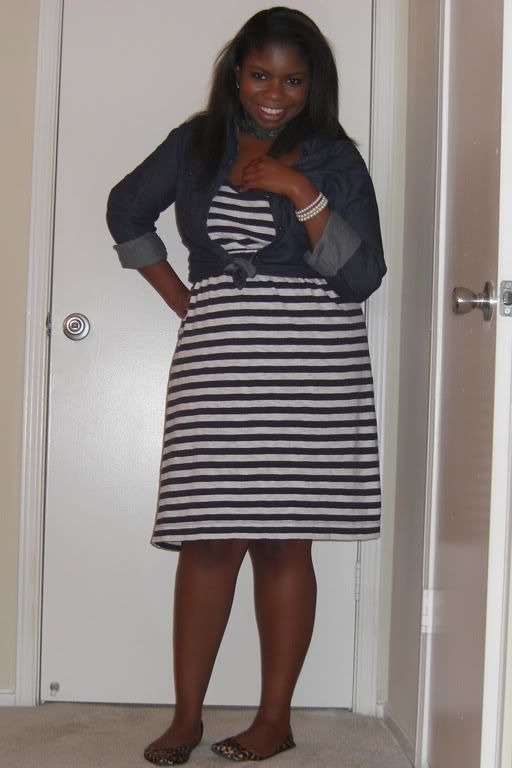 Shirt: New York & Company
*TItle from "You and I" by Jason Mraz.
My Fashion Confession
by
Ashley
is licensed under a
Creative Commons Attribution-NonCommercial-NoDerivs 3.0 Unported License
.