This week. Oh my goodness. I have a paper due on Monday, I went to a panel about working as in house counsel today, one of my classes got moved to an earlier time tomorrow, and I signed up to attend a couple of reunion events this weekend to help out/be a current law student face for the alums who will be visiting. I don't think law school is necessarily harder than college, but it's definitely a whole new kind of stress.
As for the outfit, I was trying to recreate
this
outfit that I originally fell in love with on the Loft website. Stripes on stripes is a pattern mix I've seen work on a lot of other bloggers so I was really excited when I got this cardigan at a good price on Ebay. I'm not sure if Ia striped dress counts as wearing white after labor day, but too bad if it does. I've been waiting a long time to make this outfit happen and I wasn't going to let a silly thing like an outdated style rule stop me!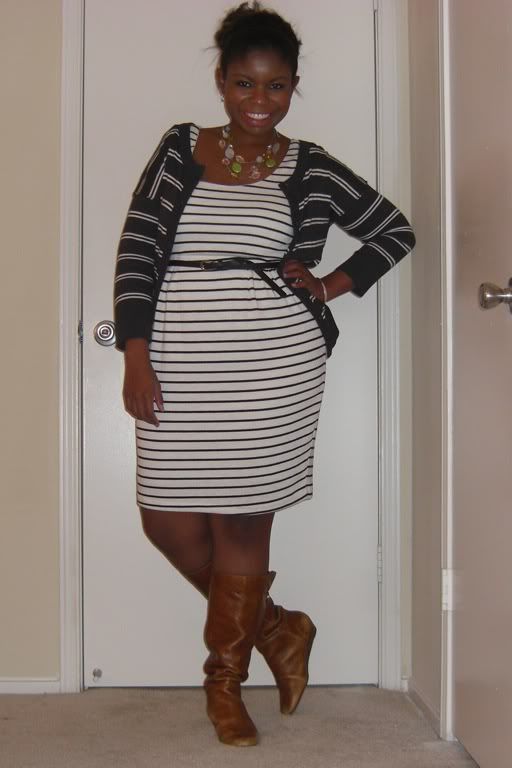 Cardigan: Target via Ebay
Necklace: New York & Company
Bracelet: Primark (London)
*Title from "We Found Love" by Rihanna.
My Fashion Confession
by
Ashley
is licensed under a
Creative Commons Attribution-NonCommercial-NoDerivs 3.0 Unported License
.