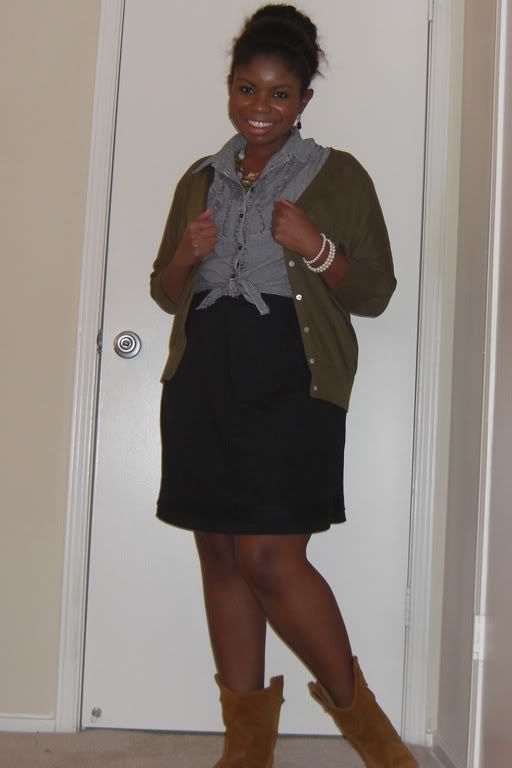 Today's thirfted item is my shirt. This isn't really my favorite outfit, but I liked the color combination so I went with it even though it had more of a cowgirl feel than I would normally go for. The shirt is tied over a dress and paired with a light cardigan for a bit more added warmth. The south is in a really weird transitional period where the evenings and earlier mornings are fall cool, but it still gets pretty warm up in the day. Layers are a good idea so that you can stay warm in the morning, but have the option of taking off a few items if you get too warm in the afternoon.
Boots: discount shoe store
Necklace: New York & Company
My Fashion Confession
by
Ashley
is licensed under a
Creative Commons Attribution-NonCommercial-NoDerivs 3.0 Unported License
.