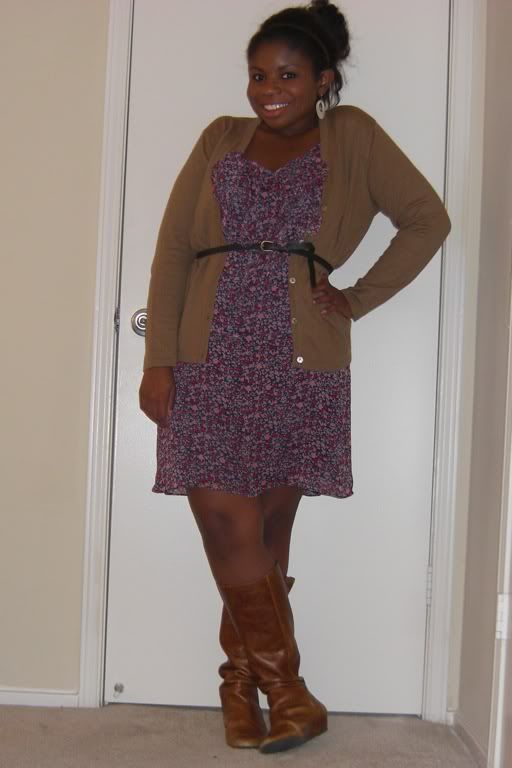 You'll have to forgive the short post. I had a practice exam due in one of my classes this morning and now my brain is like mush. In the interest of coaxing it into doing tomorrow's reading before completely giving out on me, I'm going to keep this post short and sweet. Today's secondhand item is my cardigan which I picked up at a thrift store a few weeks ago. I think its great neutral color will make it easy to remix over and over and I can't wait to work it into more outfits soon.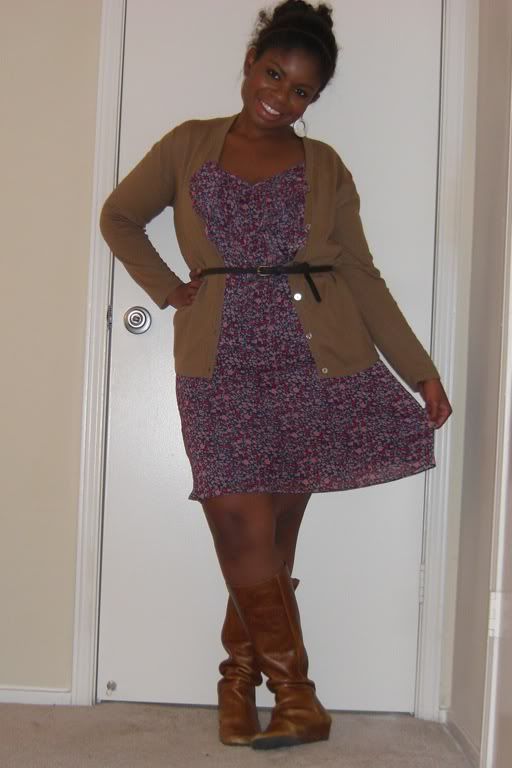 Dress: Old Navy
Cardigan: Thirfted
Boots: Steve Madden
Belt: From another dress
Earrings: Forever 21
My Fashion Confession
by
Ashley
is licensed under a
Creative Commons Attribution-NonCommercial-NoDerivs 3.0 Unported License
.