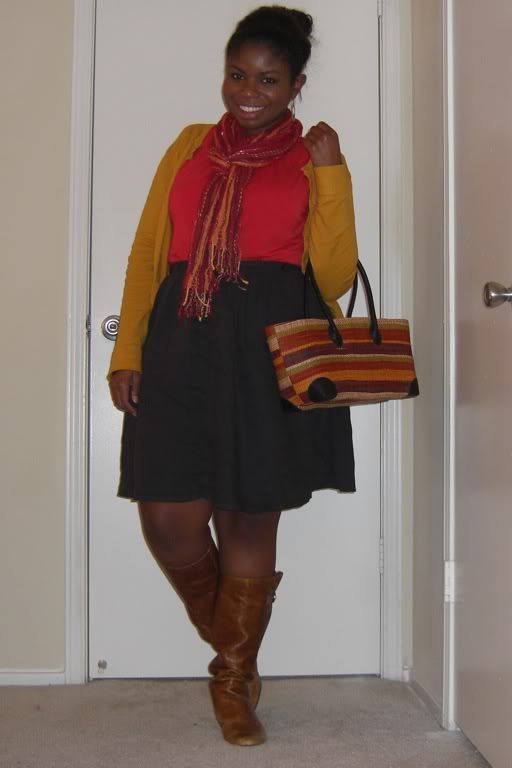 As I got dressed this morning I realized that my outfit was the embodiment of fall. Or a package of M&Ms. Don't judge me. It's Halloween! Today both my top and bag were thrifted. I always struggle with this skirt because the full cut makes my bottom half look, well, full. I loved the colors in this outfit, though, so I decided to get over it and wear the skirt anyway. Happy Halloween!
Skirt: Anthropologie via Ebay
Cardigan: Target via Ebay
My Fashion Confession
by
Ashley
is licensed under a
Creative Commons Attribution-NonCommercial-NoDerivs 3.0 Unported License
.