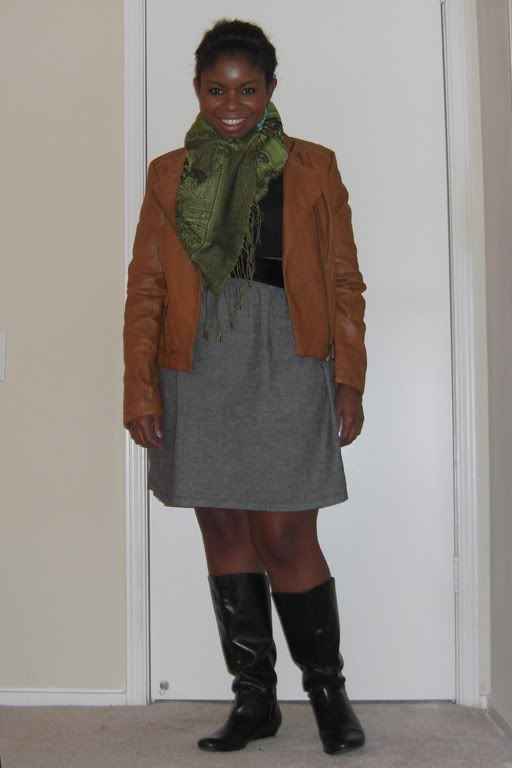 Boots: Target via local discount shoe store
As it turns out this challenge does not seem like much of a challenge. So far all the pieces have been easy to style and I have really liked the resulting outfits. This one is no exception. Today's thrifted item is this dress. I found this dress on the skirt rack at the thrift store I've been going to. The top of the dress was pushed down into the bottom of the skirt so I had no idea it was a dress until I went to try it on and discovered it had a top. No complaints here, though. I paid $1.99 for this dress and I think it's going to get some serious wear time. I did discover a small hole at the waist, but it's nothing major. A little grey thread will fix that right up and I'll go back to gallivanting around town in a thrifted dress that looks brand new.
My Fashion Confession
by
Ashley
is licensed under a
Creative Commons Attribution-NonCommercial-NoDerivs 3.0 Unported License
.