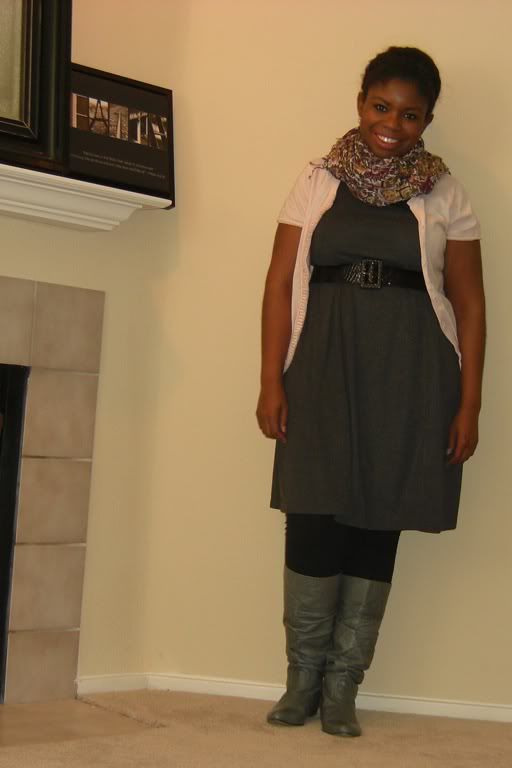 This is what I wore for the last day of my first semester classes. I still can't believe it's the middle of exam period and I've already taken my first law school exam. The semester felt painfully slow as I struggled through it, but in retrospect it flew by. I only have five more semesters of law school left. I'm guessing they'll be over in the blink of an eye so I had better make them count...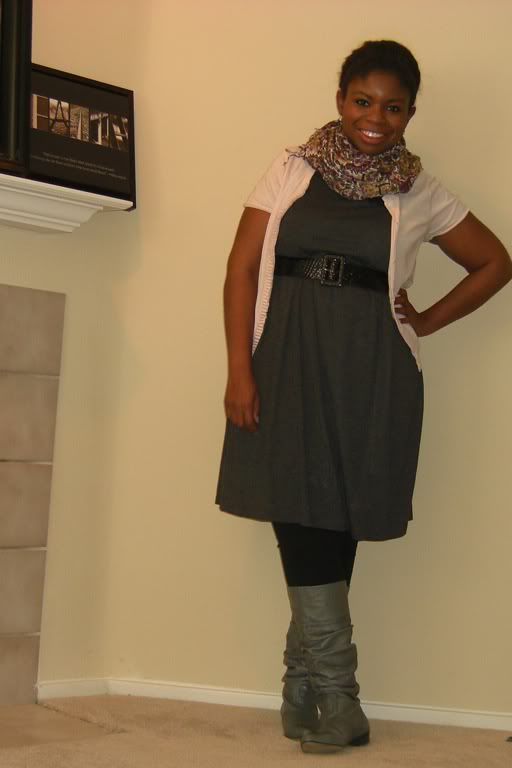 Dress: Thrifted
Cardigan: J.Crew via Ebay
Leggings: New York & Company
Belt: Ebay
Boots: Steve Madden
Scarf: Loft
Title from "I'm Feeling You" by Santana feat. Michelle Branch.
My Fashion Confession
by
Ashley
is licensed under a
Creative Commons Attribution-NonCommercial-NoDerivs 3.0 Unported License
.