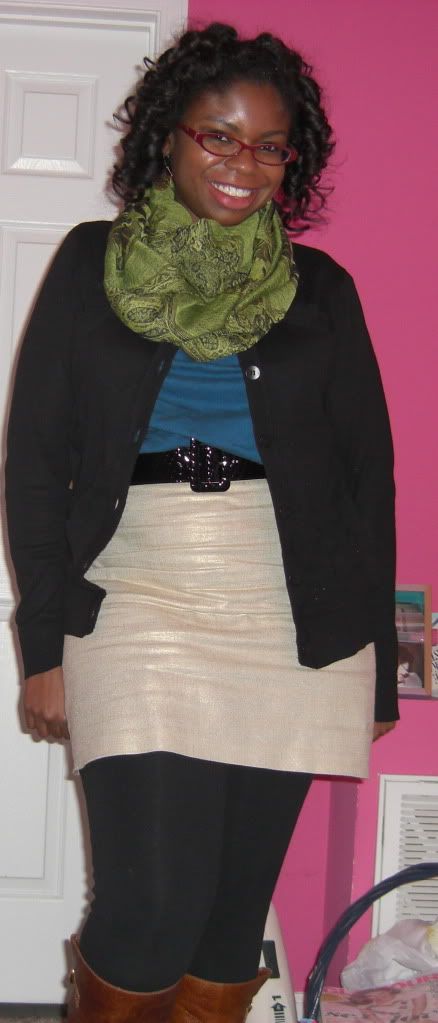 The title from this blog is from Vanessa Carlton's song "Ordinary Day" and I think the lyrics are an apt description of both my day and my outfit. Some fashion bloggers talk about their "uniforms" and I have to admit that this is one of mine. The skirt, blouse, and belt combination is one that I go back to on days when I'm not sure what to wear and today was one of those days. I did end up liking this outfit though. I have never tried pairing blue with teal and I think the black cardigan toned down this otherwise very bright outfit.
Dress worn as blouse: Old Navy
My Fashion Confession
by
Ashley
is licensed under a
Creative Commons Attribution-NonCommercial-NoDerivs 3.0 Unported License
.