When I saw E at
Academic Chic
wearing a khaki tunic with a red scarf I knew it was time for me to bust out my khaki shirt dress again. I promised myself when I started My Fashion Confession that I wouldn't wear major items (like dresses and unique blouses) more than once a month. I made this promise for two reasons. 1) I tend to gravitate towards the same favorite items while neglecting items that I could really grow to love if I gave them a chance. If I'm only allowed to wear my favorite items once a month it means that I have to look more closely at the under utilized pieces in my wardrobe and find creative ways to make myself like them more. So far it has resulted in some previously untapped wardrobe creativity and I am hoping to come up with new ways to wear more pieces that are already in my closet. 2) I'm really bad about doing my laundry. I have been accused of being a messy little creature in the past (hi mom!) and I won't try to deny it. If I still have clean underwear, it is not time for laundry yet. Period.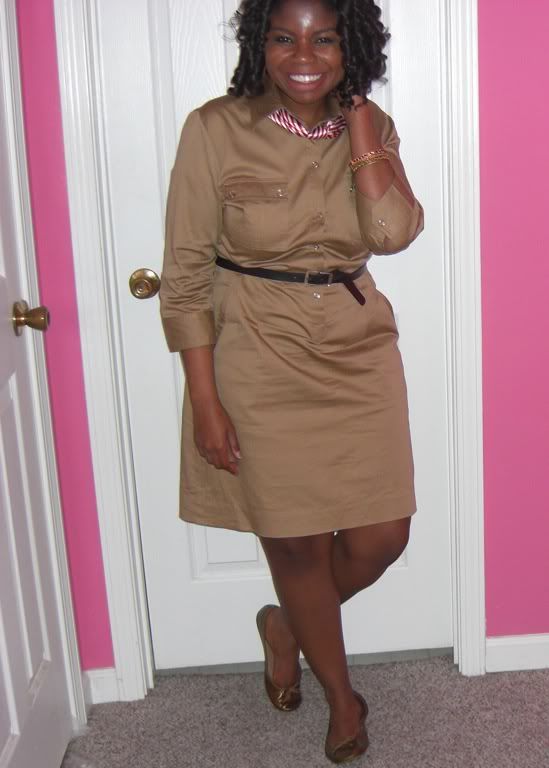 I have several small square scarves that are too small to be worn as belts. I wanted to find a new way to tie them so I decided to see if I could use one as a necklace, and it worked! Keep reading for a photo tutorial on how I tied my scarf today.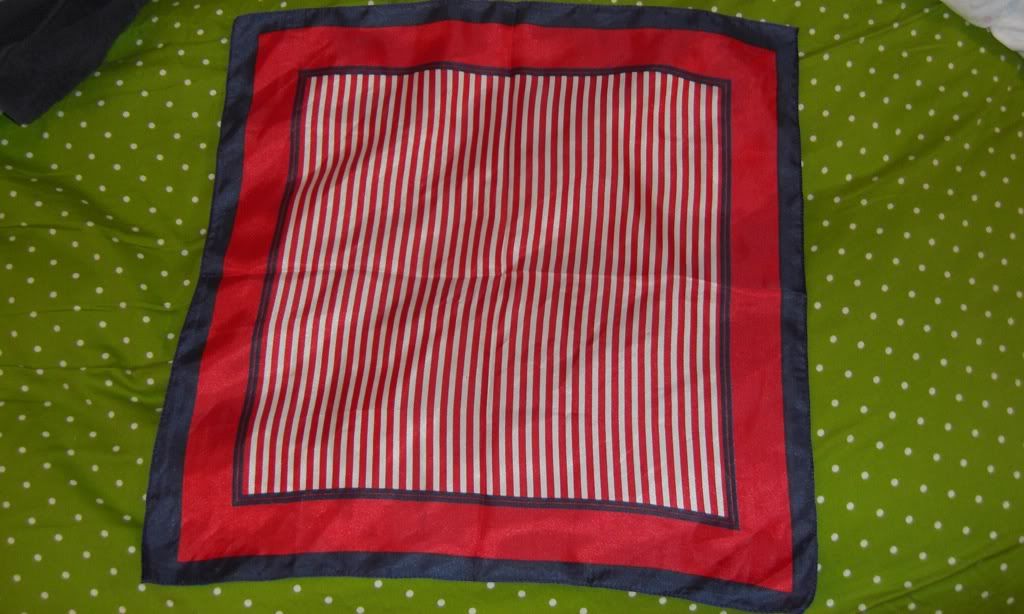 Start out with a small square scarf like the one above.
Take one corner and fold it to the middle of the scarf.
Do the same thing with the opposite corner.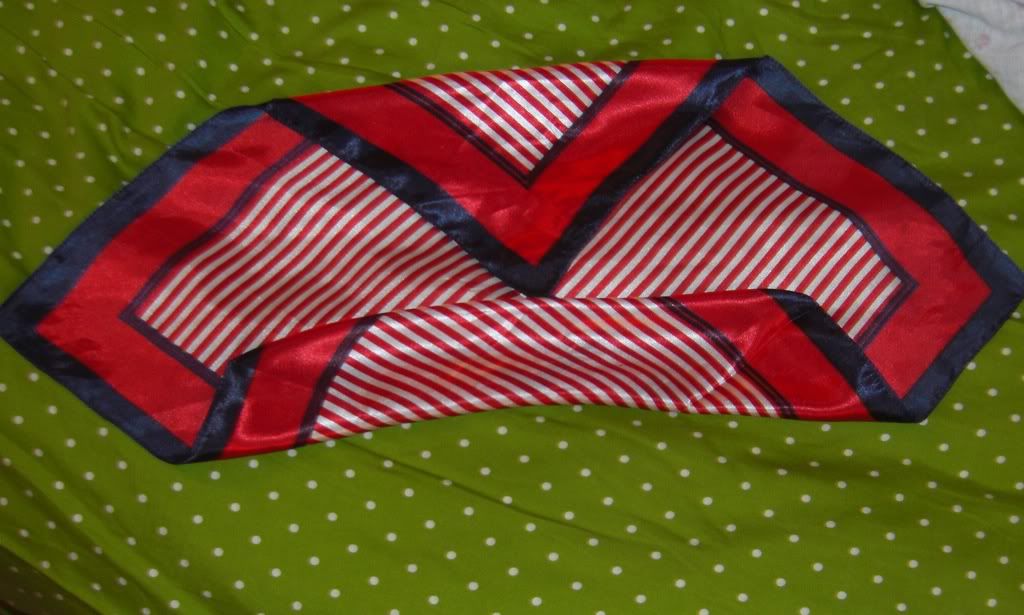 Fold the first side in half again.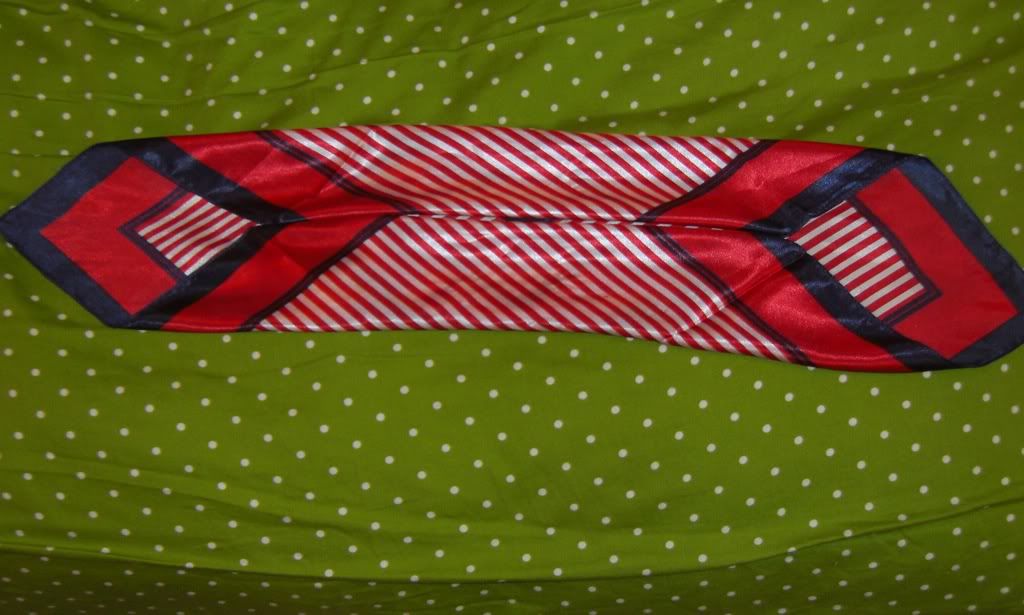 Now do the other side.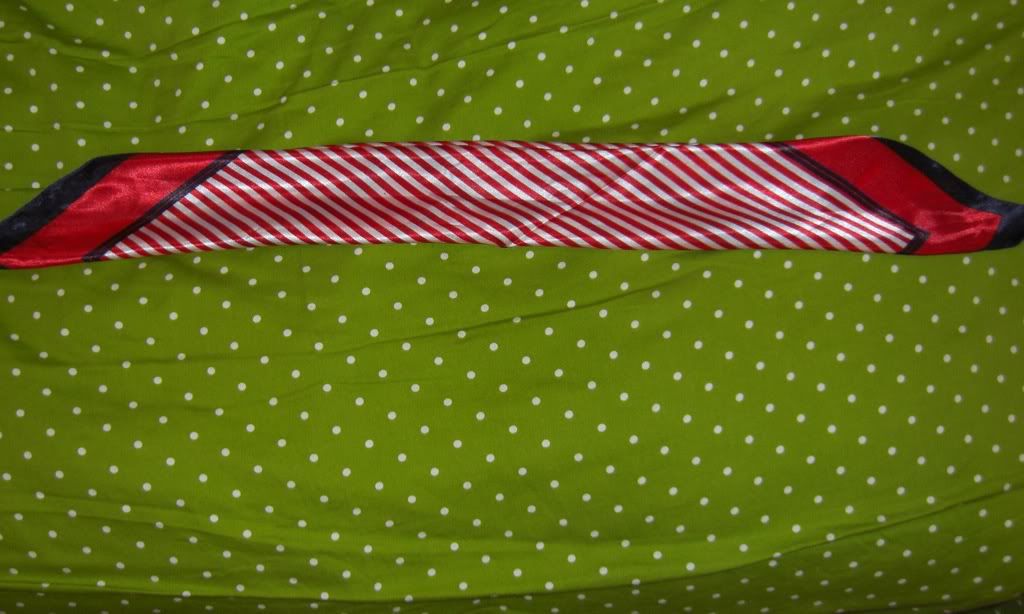 Then fold the two sides together and grab the folded scarf in the center.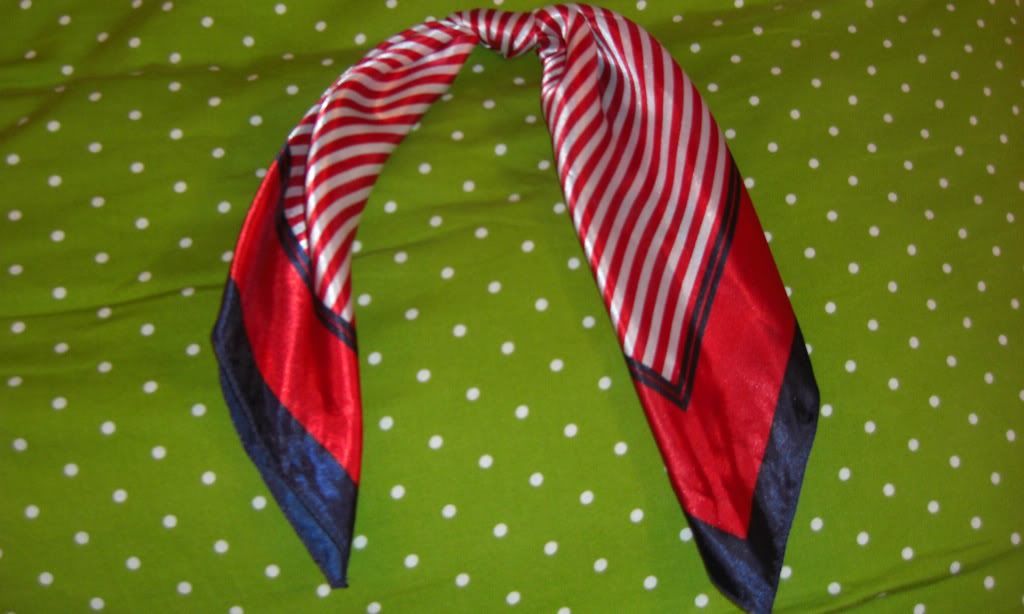 Tie a knot in the middle of the folded scarf and then tie the two loose ends around your neck like a necklace. Congratulations! You just used a square scarf as a necklace!
Dress: New York & Company
*Title from "I Don't Want To Be" by Gavin Degraw.
My Fashion Confession
by
Ashley
is licensed under a
Creative Commons Attribution-NonCommercial-NoDerivs 3.0 Unported License
.