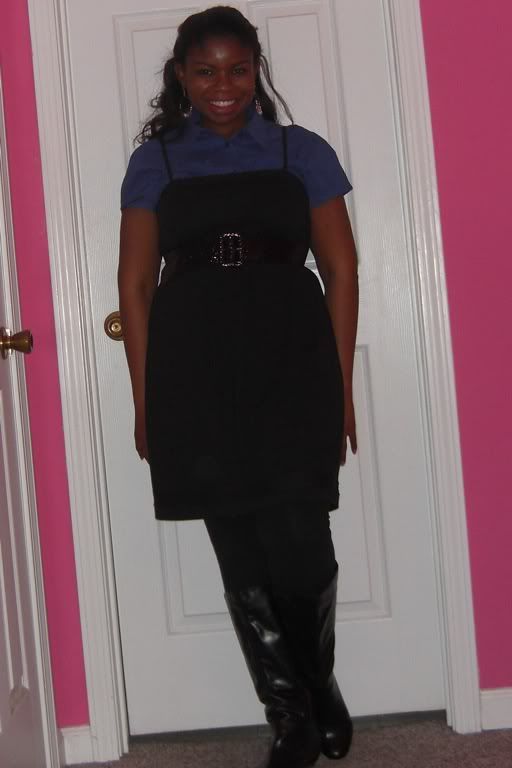 Dress: Loft
Shirt: New York & Company
Leggings: New York & Company
Belt: Ebay
Boots: Mossimo via Discount Shoe Store
Earrings: F21
Things I am excited about: spring, the spaghetti my mom made for dinner, starting law school in August, one of my aunts visiting from out of town, summer tv shows (oh Hawthorne, I have missed you!), the approaching 2 month anniversary of My Fashion Confession, and tons of new tv shows to watch on Netflix. Life is good, it can only get better, and I am ready and waiting for my next adventure.
*Title from "Video" by India Arie.
My Fashion Confession
by
Ashley
is licensed under a
Creative Commons Attribution-NonCommercial-NoDerivs 3.0 Unported License
.