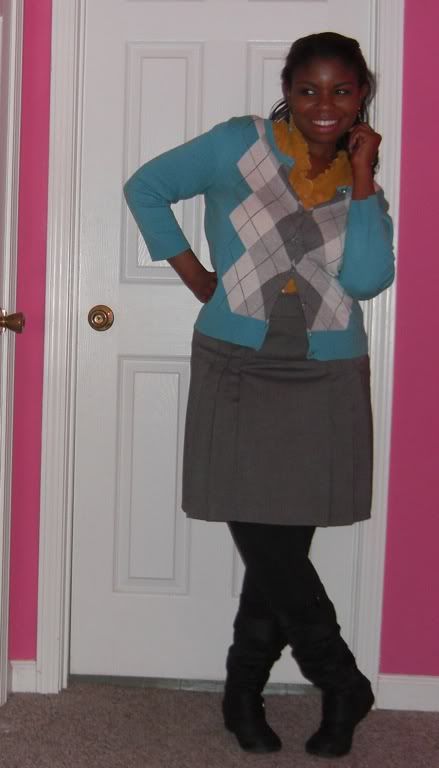 I should have known that the marriage of argyle and pleats would produce a very preppy baby (or outfit in this case) but I was so not thinking about that when I put this outfit together. I was thinking about the Admitted Students Program my soon to be law school is hosting next week and that left me pondering about what I should wear.
On the one hand I will be meeting some of my future classmates, so I want to make a good first impression but on the other hand I don't want to seem like I'm trying too hard. I've been picturing a put together denim outfit but I could also see a dress and cardigan combo happening. I'm sure I will find the right outfit before next week, but that doesn't mean I won't spend a fair amount of time obsessing over it before then.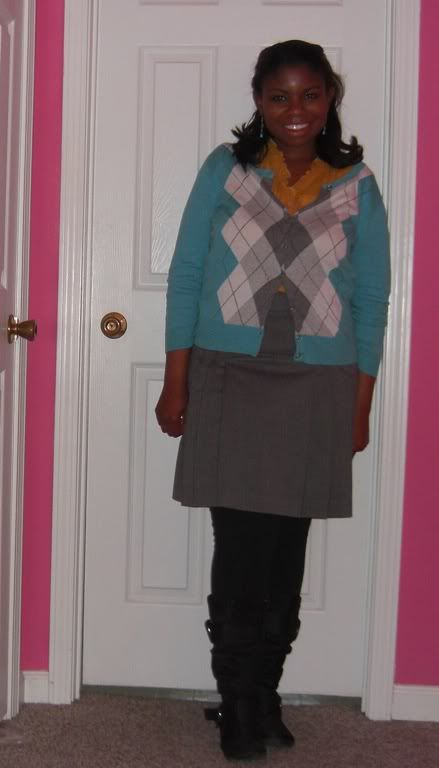 Cardigan: New York & Company
*Title from "Never Let You Go" by Colbie Caillat.
My Fashion Confession
by
Ashley
is licensed under a
Creative Commons Attribution-NonCommercial-NoDerivs 3.0 Unported License
.