It's Friday and I am officially ready for the weekend. I plan to sleep, catch up on television shows, and possibly get my hair done. I have no intention of planning any further than that. That way if I don't accomplish anything else, I won't be disappointed. Happy weekend everyone!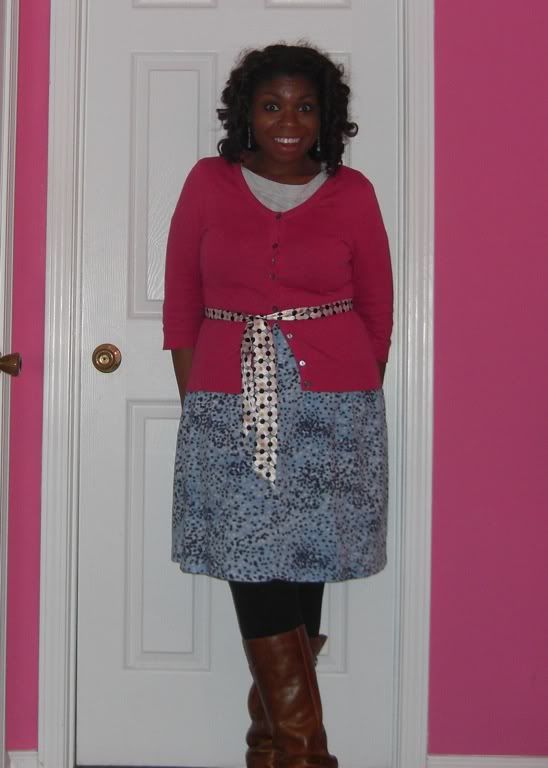 Dress: Old Navy
Sweater: Gap via Ebay
Sash: from another shirt
Shirt: Theory (hand me down)
Leggings: New York & Company
Boots: Steve Madden
*Title from "Mile in These Shoes" by Jennifer Lopez.
My Fashion Confession
by
Ashley
is licensed under a
Creative Commons Attribution-NonCommercial-NoDerivs 3.0 Unported License
.