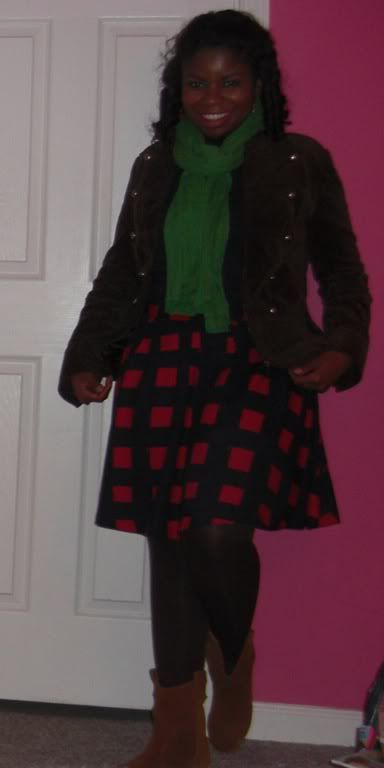 So, I was supposed to publish this post last night before I went to bed, but somehow my head found its way to the pillow completely unbidden and I opened my eyes a few moments ago and realized that it was 5 AM and I still hadn't posted yesterday's outfit. Ooops. Here's what I wore. I had originally planned to wear my new booties with Thursday's polka dot outfit, but it was rainy and gross outside and I wasn't sure how well they would handle being wet. Yesterday was sunny and gorgeous so out came the booties, on went a twirly skirt, and out went Ashley for a long day at work. Happy Saturday everyone!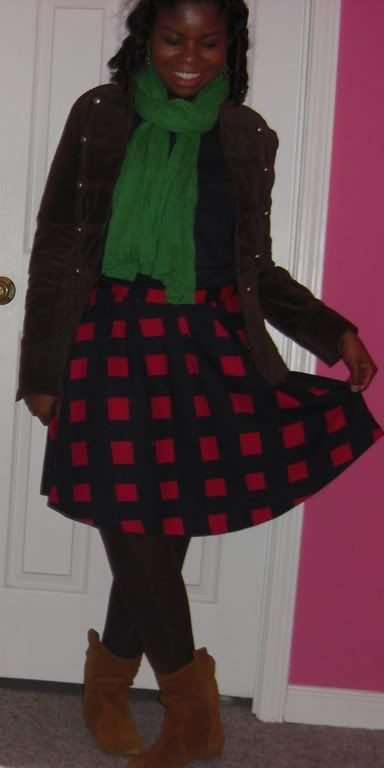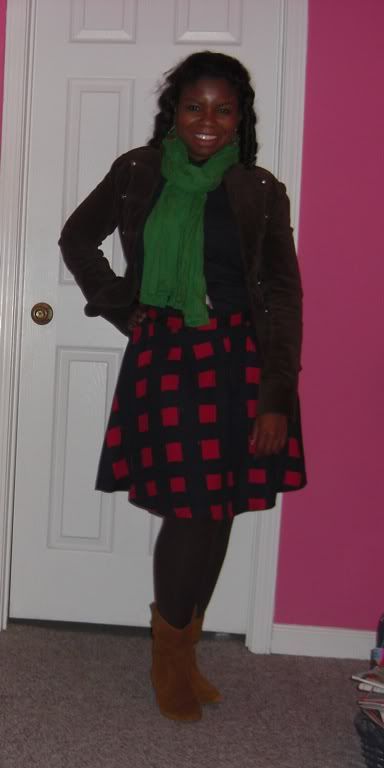 Jacket: Mechant (gifted)
Mock turtleneck: Victoria's Secret Online
Skirt: Gap via Ebay
Scarf: Old Navy (with modifications by me)
tights: Walmart
Booties: Aldo via local discount shoe store (for $12.50!)
Earrings: Laila Rowe
*Title from "Kill the Lights" by Britney Spears.