I have only been running this blog since the beginning of February, but I have been thinking about starting a daily style blog for over a year. One of the things that gave me pause was that I had absolutely no idea what I would call a blog of that nature until one day I thought of My Fashion Confession. And then my blog was born.
So far I have been writing outfit posts during the week and tutorials/reviews/miscellaneous posts on the weekends. My Fashion Confession is turning out to be a great hobby for me, but this blog does have the word "Confession" in the title and I thought it might be fun to do a series of posts where I tell you something about me every week. I think I'm going to call it True Confession Sunday. Today is going to be my first confession.
Something that you may not know about me is that I studied abroad in Ireland during my junior year of college. I grew up in a small town and as much as I always wanted to travel my family rarely took trips at all, let alone the kind that took us places that weren't on American soil. I loved the idea of gallivanting around the globe so when junior year rolled around I knew that I would always regret it if I didn't study abroad. So I filled out a bunch of paperwork, I set up meetings with the study abroad advisors, I went to all of the mandatory pre-departure meetings, I bought a plane ticket, and in late December of 2007 I boarded a plane and flew to Ireland.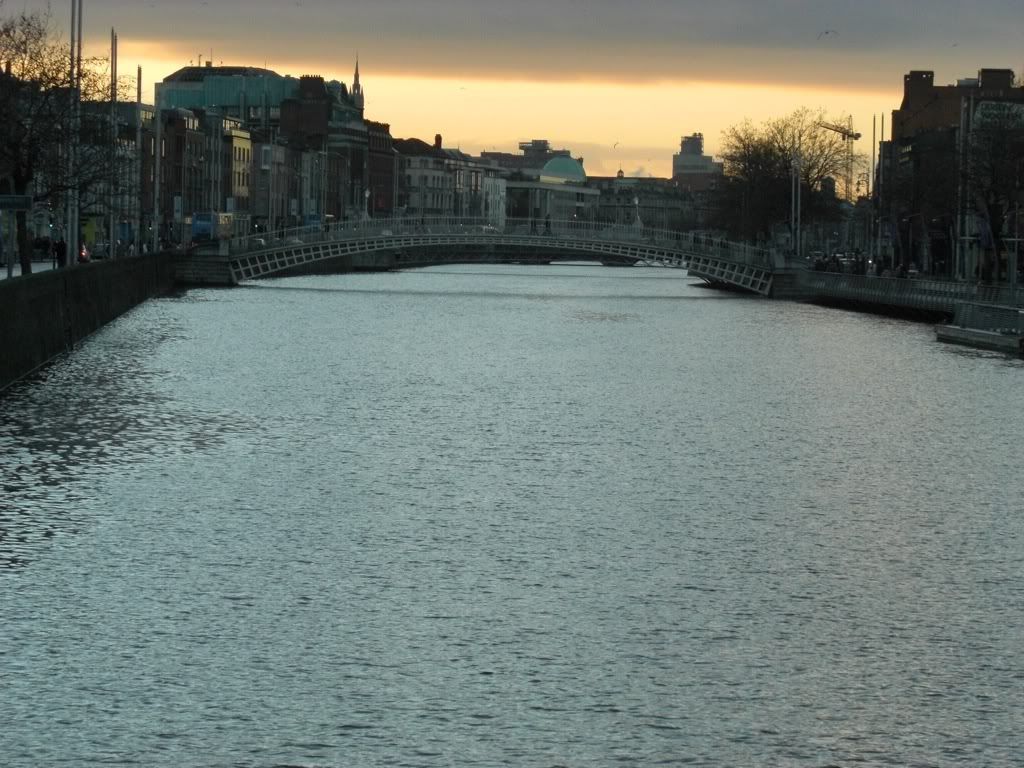 View of the River Liffey in Dublin
When I told my mom I was thinking about studying abroad in Ireland the first words out of her mouth were "You don't need to go there. They're fighting over there!" 1) The fighting was technically only in Northern Ireland which is its very own country now and 2) there was a peace agreement in place by that time, but the only way I could convince her to let me go to Ireland was to live in Cork which is at the southern tip of the country and nowhere near the formerly dangerous Northern Ireland. Even though I would be attending classes at University College Cork for the semester students from my program had a mandatory orientation in Dublin before classes began so my first stop was the country's capital. The program coordinators had arranged for students to stay at the Abbey Court Hostel right on the River Liffey in the heart of Dublin. It was my first hostel experience and fortunately it turned out to be a clean, safe place to stay.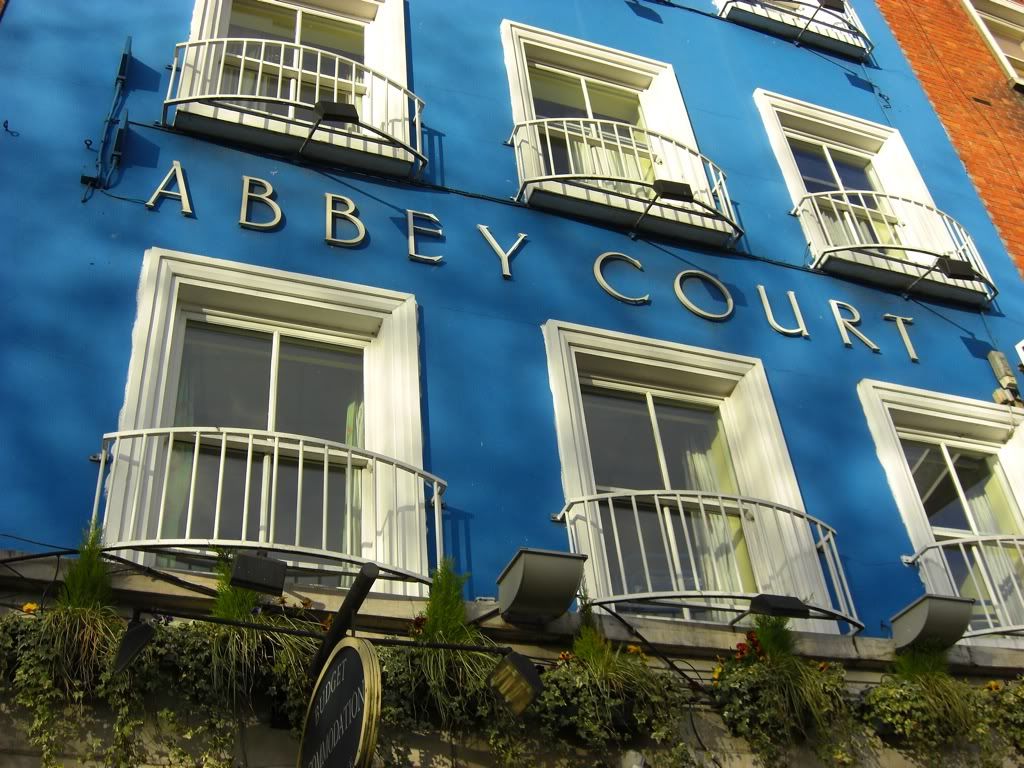 The Abbey Court Hostel in Dublin
Me in front of Christ Church Cathedral, Dublin
A viking boat in a museum



After orientation we were taken to our flats in our new cities and pretty much left to fend for ourselves from that point on. All of the students in my program who were going to Cork lived at Deans Hall, an apartment complex that was halfway between University College Cork ("UCC") and the city center.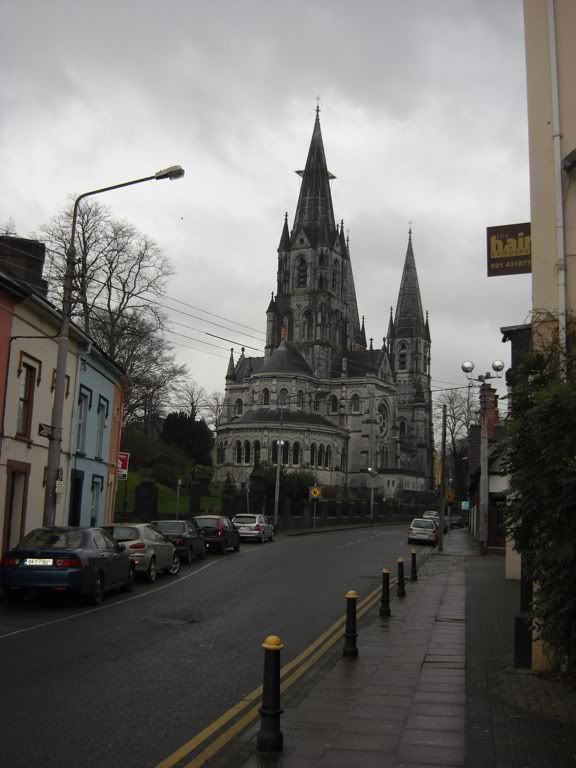 St. Finn Barre's Cathedral
St. Finn Barre's Cathedral was right up the street from my apartment. I walked past it on the way to school several days a week. European countries really do know how to build a pretty church!
University College Cork
While I was at UCC I took classes in Beginning Irish, Celtic folklore and mythology, and Psychology. The university was compact but picturesque. You almost couldn't hate the rain when it made the grass that green.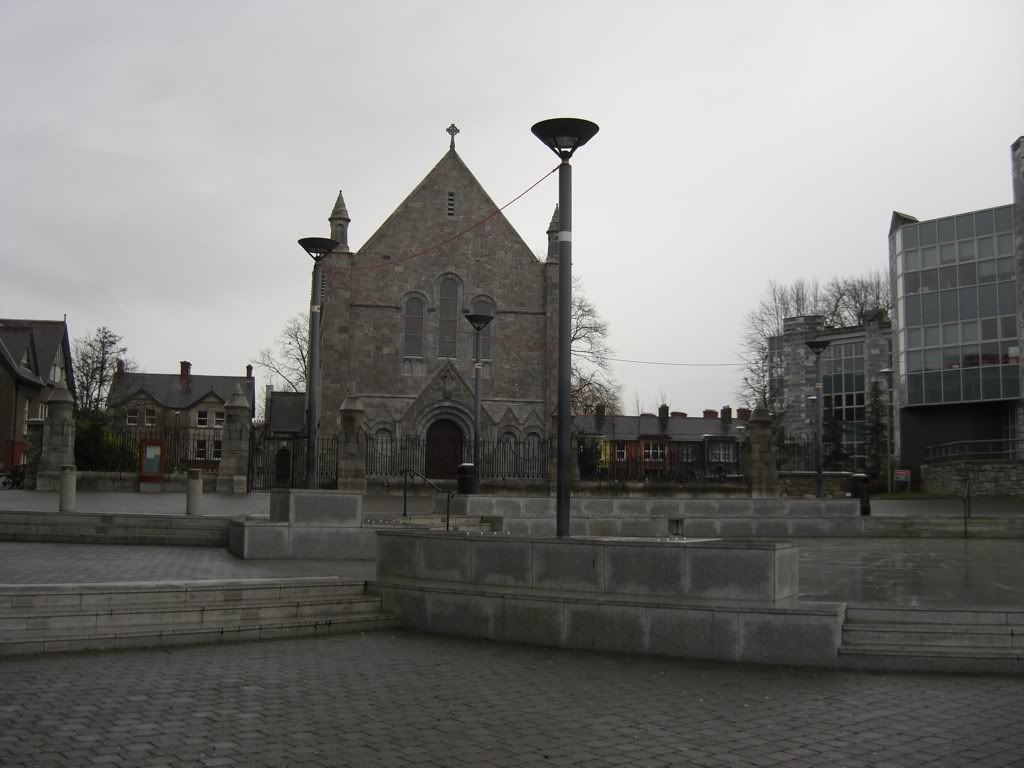 University College Cork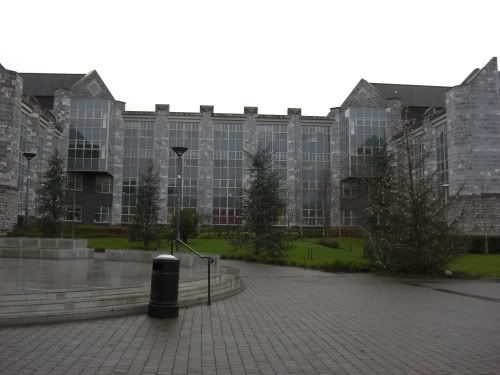 University College Cork
It started to get warmer (and less wet!) towards the end of my semester in Cork and I was able to explore more of the city's outdoor beauty.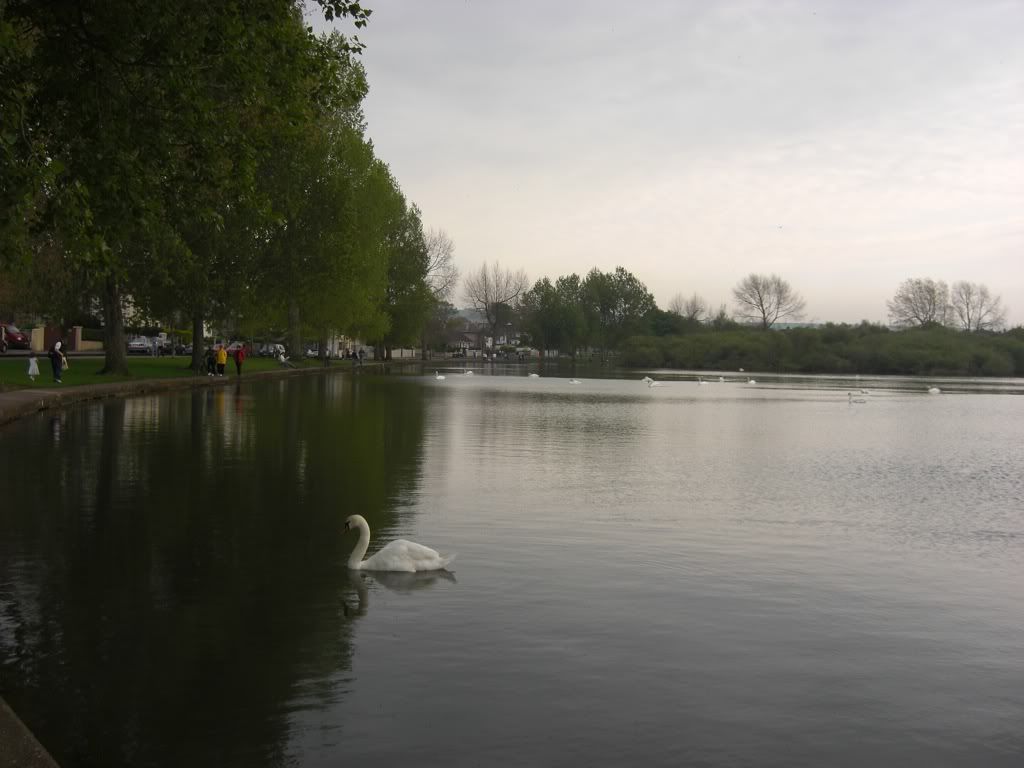 The Lough in Cork. Lough is Gaelic for Lake.
There was a gorgeous lake not far from my apartment where you could feed the swans and there was a park across the street from UCC that I didn't even know about until near the end of the semester.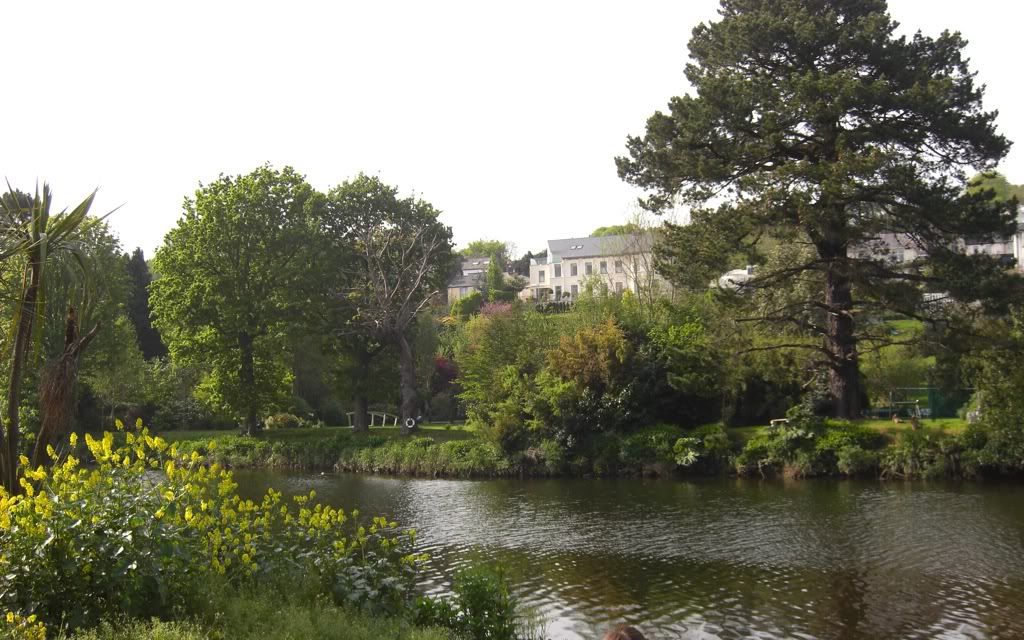 The park I mentioned above.
Another spot in the park.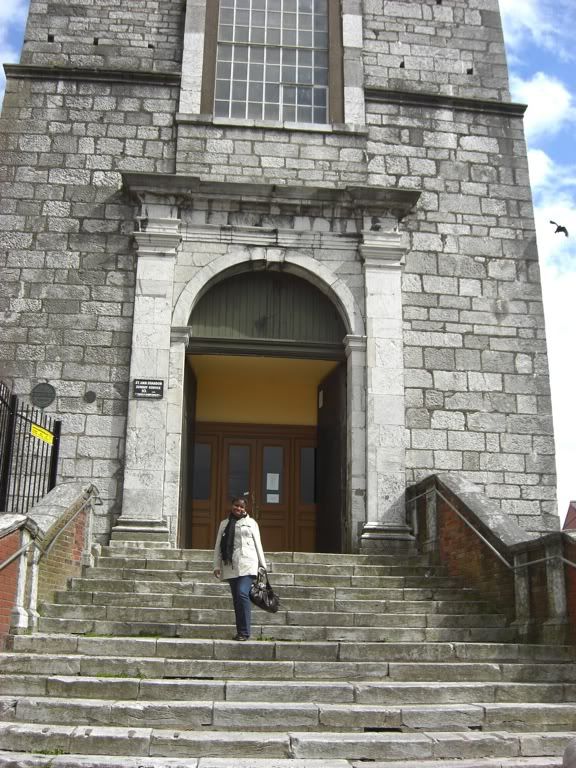 St. Anne's Cathedral in Cork
Even though I was in Ireland as a study abroad student I still made time to travel and see as much of the country as I could over the weekends.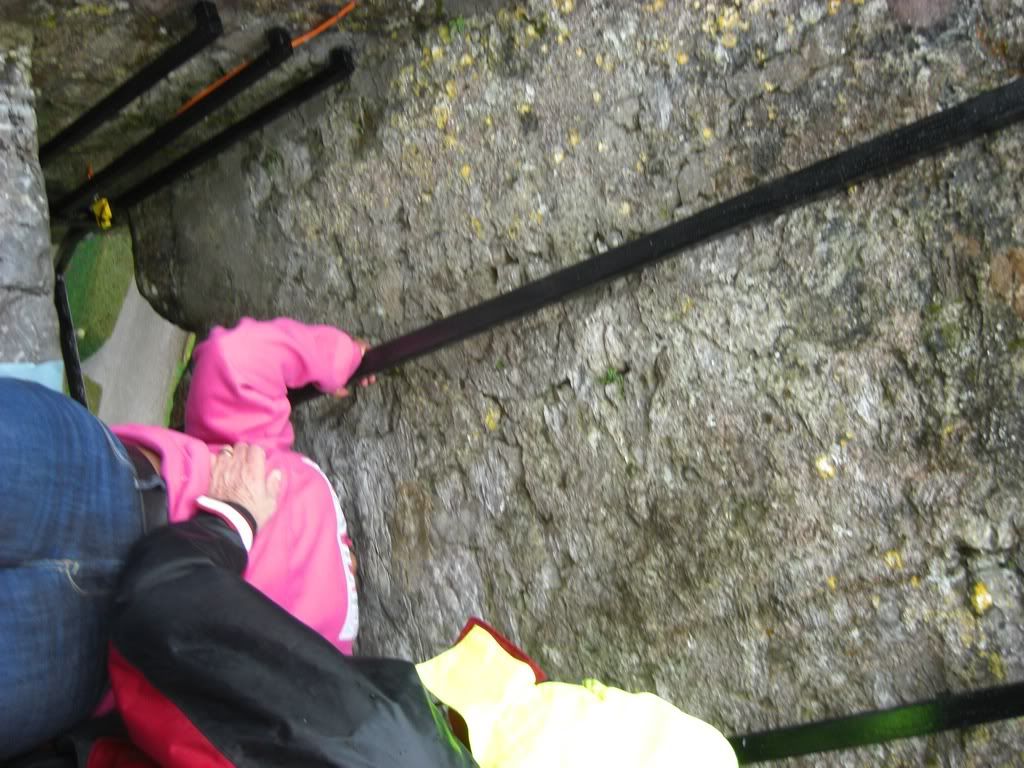 Me Kissing the Blarney Stone
I did as many of the major touristy things as I could like kiss the Blarney stone and visit the Cliffs of Moher, Rock of Cashel, and the Aran Islands.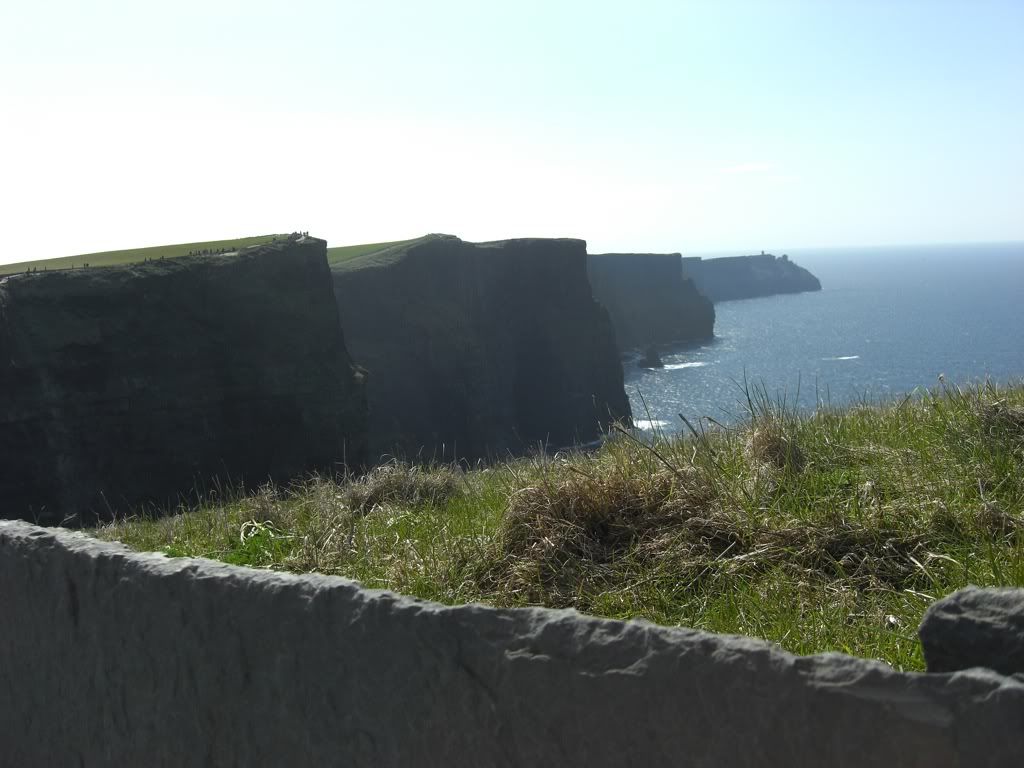 Cliffs of Moher in County Galway I believe.
The stone is all the way up there. You have to lean off the edge to kiss it!
The grounds of Blarney Castle
More of the grounds at Blarney Castle
Somewhere on Inis More, part of the Aran Islands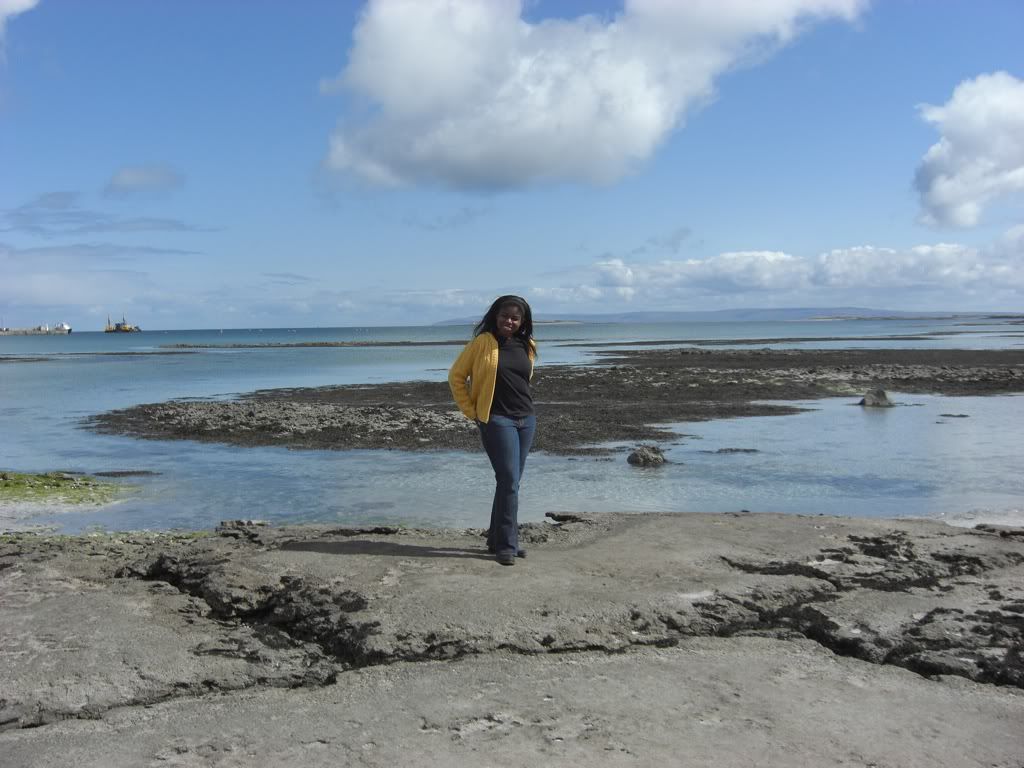 Inis More is Gaelic for "Big Island." The Aran Islands are composed of 3 islands.
This cute little guy was hanging out in a yard on Inis Mor one evening when we took a walk.
Im sure I shouldn't have been climbing on these...
In the banquet hall at Bunratty Castle where some friends and I attended a medieval banquet.

On the grounds of Bunratty Castle.
One of the reasons I studied abroad through an organized program is because of all of the extras you get like trips to various attractions I probably wouldn't have gone to on my own. Even though my mother was hellbent against me going anywhere near Northern Ireland I still managed to sneak in a weekend trip up north for a "'cultural excursion" led by the Irish program directors. While we were there we toured parts of Belfast and visited the Giant's Causeway.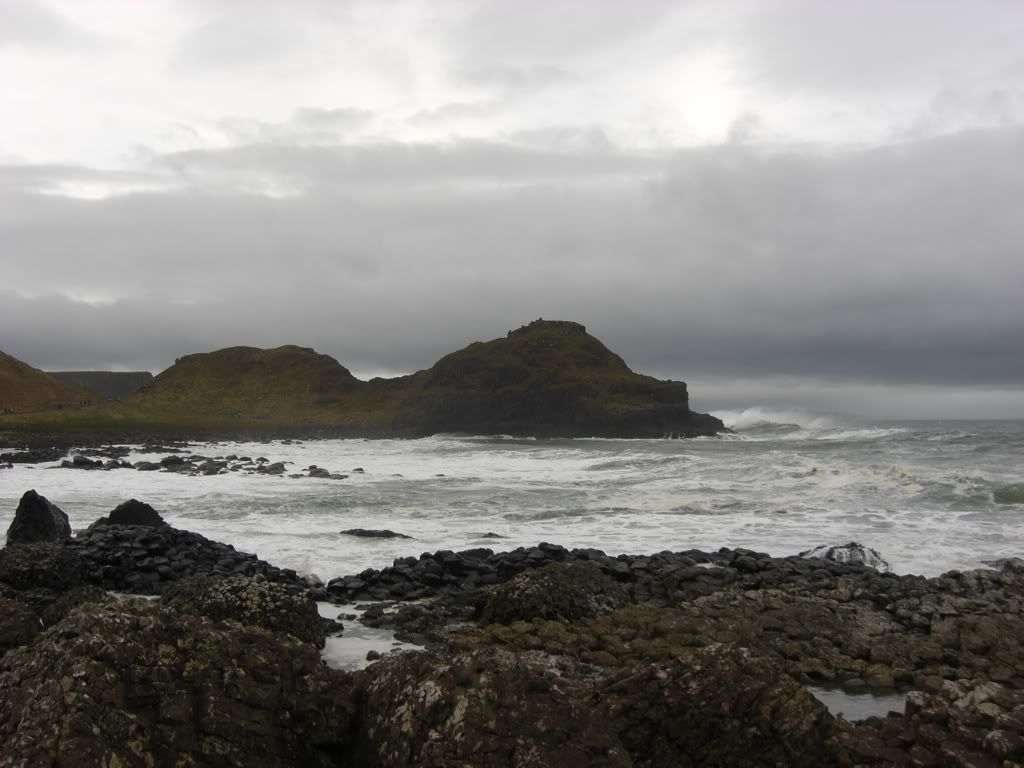 The Giant's Causeway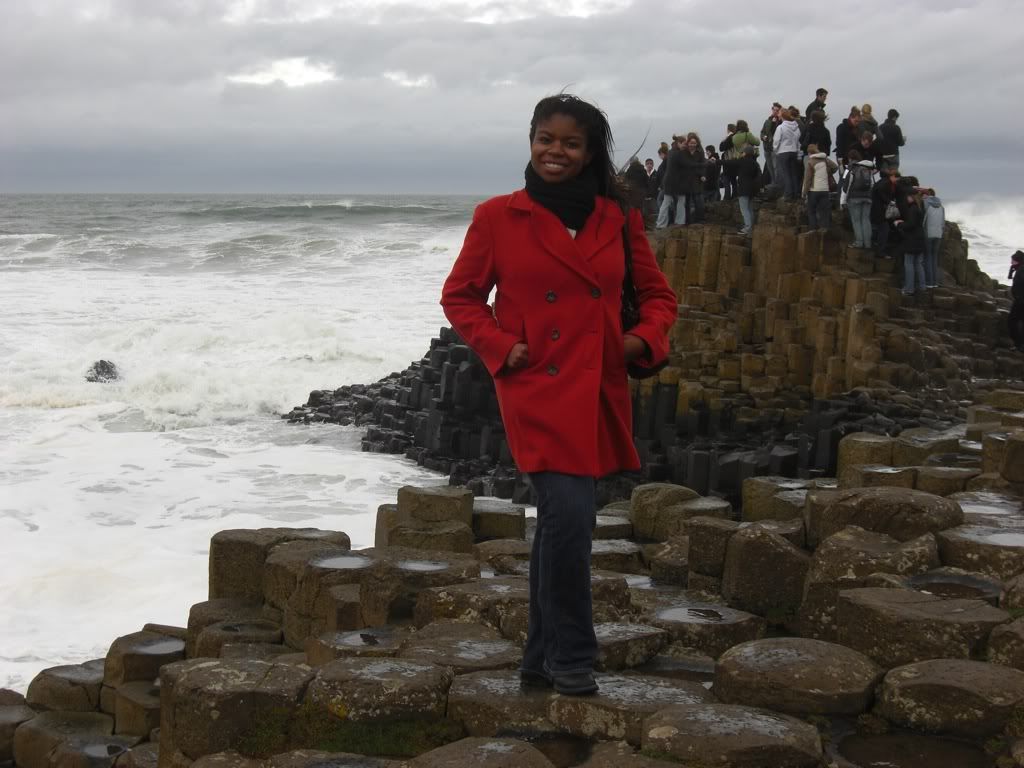 The Giant's Causeway in Northern Ireland
Even though there is no longer fighting in Northern Ireland, there is still tension in some parts. There were wall murals all over Belfast that dated back to the times of conflict and our tour guide told us that a riot wall separates the Catholic and Protestant sections of town so that the city could easily be locked down if there was ever any more trouble.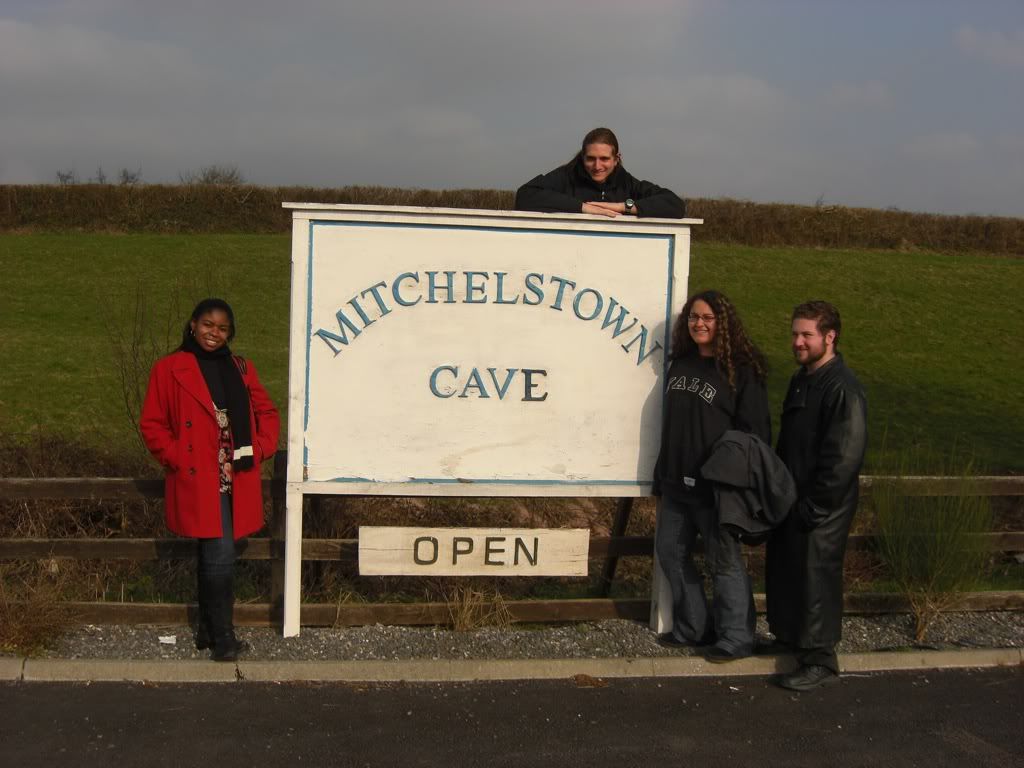 Me and some friends during my program's Mitchelstown Cave outing.
A cemetary at Rock of Cashel.
At the risk of sounding completely cliched, my study abroad experience was life changing. It was an amazing semester and it left me with a love of traveling that is likely to stay with me for my entire life.