I don't really feel like writing coherent paragraphs today so instead I'm going to make a list of nice things that happened. Here we go:
1. I passed a woman on the sidewalk with two of the most adorable chocolate lab puppies. They were friendly. It was the first time I got to pet a puppy in a long time.
2. The girl in front of me at the cash register told me my dress was pretty and then her mom told me she had been about to say the same thing.
3. There were mini Tootsie pops in the candy bowl at work. Yesssss!
4. I finally picked up my contacts after being too lazy to do it all week.
5. I went in New York & Company after work and just window shopped.
6. I ate a California Turkey Burger flavored veggie patty for dinner. I love them. It might be my new favorite veggie burger flavor.
7. I watched the episode of Survivor I missed this week. It's one of my favorite television shows. Those people get hungry and start to lose their minds. The only place I've ever seen that much scheming and plotting was during room draw as an undergraduate and I have to say that I find it endlessly entertaining.
Anyway, hope you had a good day. Mine was long, but full of happy things :)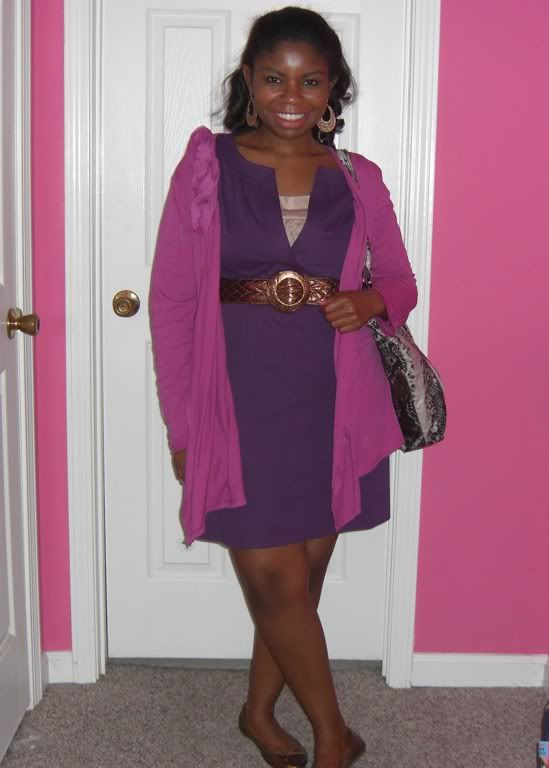 Dress: New York & Company
Cardigan: New York & Company
Faux Snakeskin Tote: New York & Company
*Title from "I Believe" by Yolanda Adams.