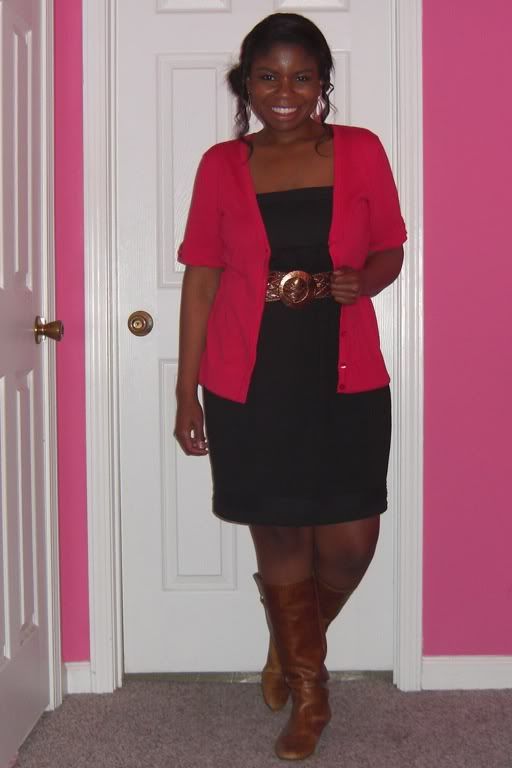 When I went to my Admitted Students Program earlier this month I saw a girl wearing a black dress with a red cardigan and I have wanted to reproduce the outfit ever since. I originally planned to wear ballet flats with this ensemble, but it rained off and on all day so boots were the more practical choice. I liked the way that this outfit worked out and I definitely want to try this dress with more of my cardigans soon.
I am going to spend my weekend napping, watching 24 and Waking the Dead, working on a scholarship application, and catching up on my blog reading. I'm going to go get started on the Waking the Dead watching and blog reading now. Hope everyone has a happy weekend. Mine will be starting in T-minus 3, 2, 1...
*Title from "Party in the USA" by Miley Cyrus.
My Fashion Confession
by
Ashley
is licensed under a
Creative Commons Attribution-NonCommercial-NoDerivs 3.0 Unported License
.