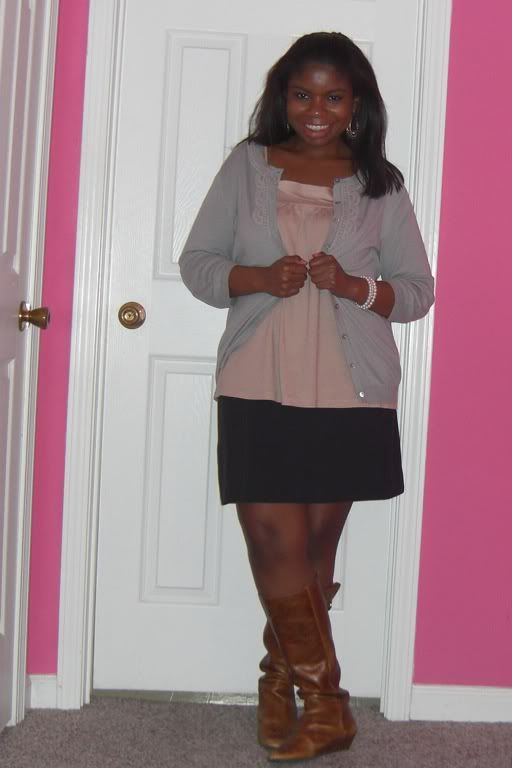 I ate a Honey Bun a few minutes ago so that I didn't have to feel guilty about eating it while I check out the season 2 premiere of Jamie Oliver's Food Revolution on Hulu. I realize this is a major Ashley fail moment, but I thought I would share anyway so that perhaps I will feel ashamed when I look back on this post in the future and choose not to eat a Honey Bun at all instead of eating one before I watch a show about changing America's poor eating habits.
I have one more confession to make before I go. I have worn a very similar outfit this year, but I don't think I blogged about it so I'm going to pretend it doesn't count. My accessories were a little different, and I think my hair might have been as well, so even if I did blog the same outfit twice you probably wouldn't notice if I didn't tell you ;)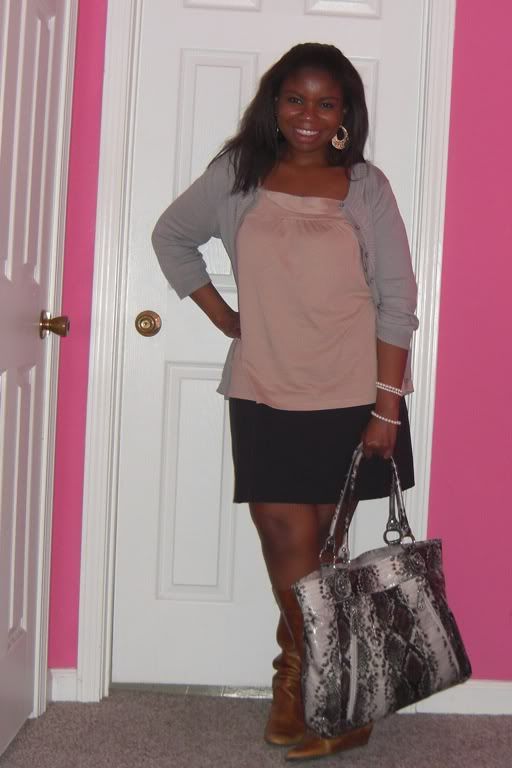 Skirt: New York & Company
Handbag: New York & Company
*Title from "Do You Believe In Magic" by the Lovin' Spoonful.
My Fashion Confession
by
Ashley
is licensed under a
Creative Commons Attribution-NonCommercial-NoDerivs 3.0 Unported License
.