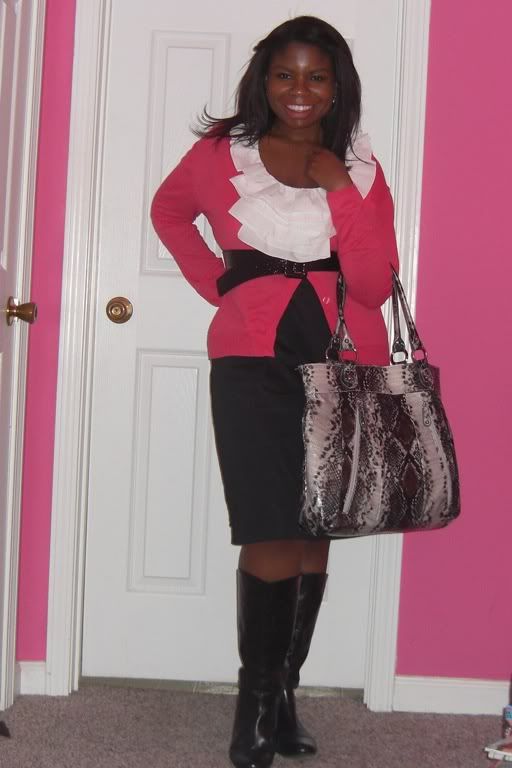 I got several nice compliments today about my pretty blouse, but do you want to know a secret? I'm not wearing a pretty blouse--I'm wearing a pretty dress! I had an interview this afternoon and I wanted to wear something put together, but practical. This is what I came up with. The ruffle detail on the dress is big and bold so I decided to leave the rest of the outfit pretty simple. Small pearl earrings, a solid cardigan in a flattering color, and a snakeskin bag for a little more visual interest. The weather report said it might rain "late" so I wore boots just in case "late" turned into "late morning." We have been getting our fair share of April showers recently and I would rather wear boots unnecessarily than spend the day wearing very darling shoes on very wet feet.
Dress: New York & Company (purchase select sizes here)
Cardigan: Victoria's Secret
Boots: Mossimo via local discount shoe store
Handbag: New York & Company
*Title form "You Don't Know Me" by Allison Iraheta.
My Fashion Confession
by
Ashley
is licensed under a
Creative Commons Attribution-NonCommercial-NoDerivs 3.0 Unported License
.