When I pair brown with teal it makes me think of two things: Girl Scouts and Mint Chocolate Chip ice cream. I was in Brownies when I was a little girl and I eventually graduated to Juniors. I never made it past Juniors because the girls in my troop used to wear our little teal uniforms to school so that we could walk to our meetings at the end of the day. Long story short, one day a group of older boys made fun of me and another girl for wearing our uniforms and not long after that I decided to quit.
In retrospect I probably shouldn't have let a bunch of mean boys drive me away from the Girl Scouts, but realistically it just wasn't a good fit for me. My troop used to participate in a local Girl Scout camp every summer and all of that nature was my worst nightmare then and continues to be my worst nightmare now. I don't like bugs, I hate to be hot, and the only thing I dislike more than bugs and heat is getting dirty. I used to come home from camp reeking of bug spray and covered in a day's worth of sweat and grime from all that hiking and sitting on the ground. After being chased by bees and mosquitoes for a few summers I was kind of over the experience and I don't think that sentiment would have changed if I had stuck it out any longer.
I am happy to say that wearing this outfit is the closest I have been to my Girl Scout days in a very long time. This post is dedicated to the camp-loving, over-priced cookie-peddling, merit badge-earning girls of the world. I couldn't quite hack it in that universe, but I have to give mad props to the girls who can!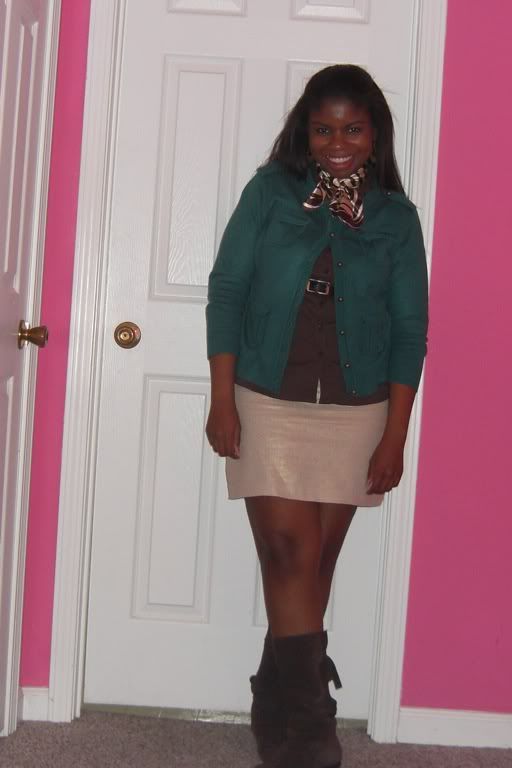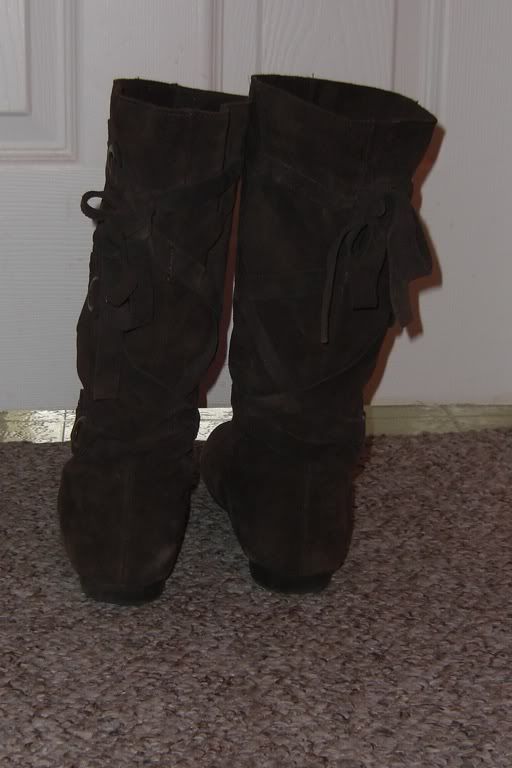 Cardigan: New York & Company
Skirt: New York & Company
*Title from "Dream Variations" by Langston Hughes.
My Fashion Confession
by
Ashley
is licensed under a
Creative Commons Attribution-NonCommercial-NoDerivs 3.0 Unported License
.