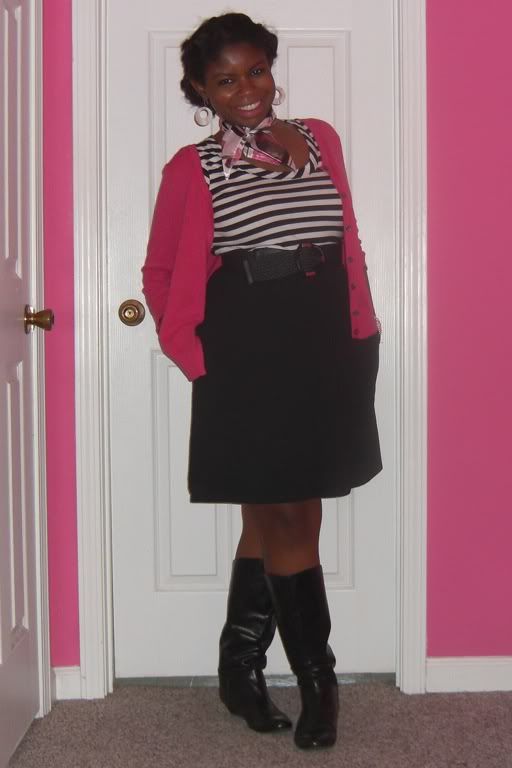 After yesterday's
maxi dress
experiment I needed an outfit that was decidedly me. Enter the striped dress I bought at Old Navy last year while I was sick. If I had known how much I would fall in love with this dress, I probably would have bought it in in other colors as well. I like pairing it with patterned scarves, colorful cardigans, and fun earrings. I enjoyed wearing this outfit so much that I might have to do my laundry so I can wear this dress again soon. Actually that's probably not going to happen. It was a really nice thought, though...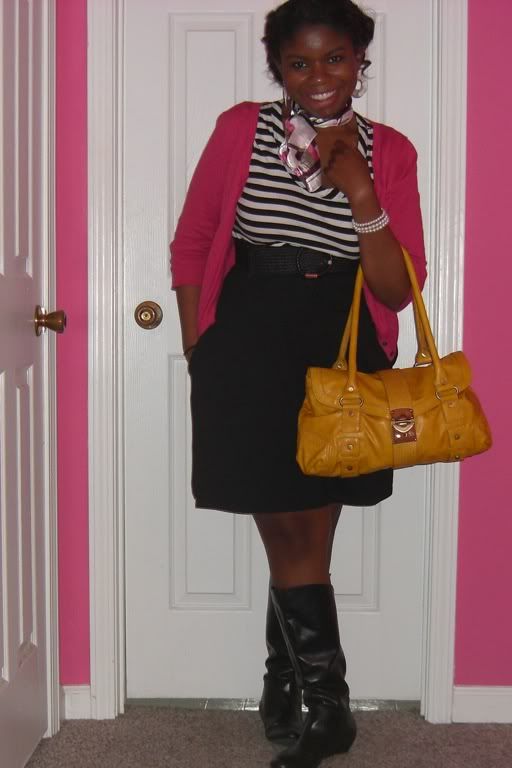 Dress: Old Navy
Cardigan: Gap via Ebay
Belt: Ebay ($3)
Scarf: Ebay (<$2)
Bracelets: Gifted
Earrings: Forever 21 ($1.50)
Boots: Mossimo (<$12 @a discount shoe store)
Handbag: Melie Bianco (gifted)
My Fashion Confession
by
Ashley
is licensed under a
Creative Commons Attribution-NonCommercial-NoDerivs 3.0 Unported License
.