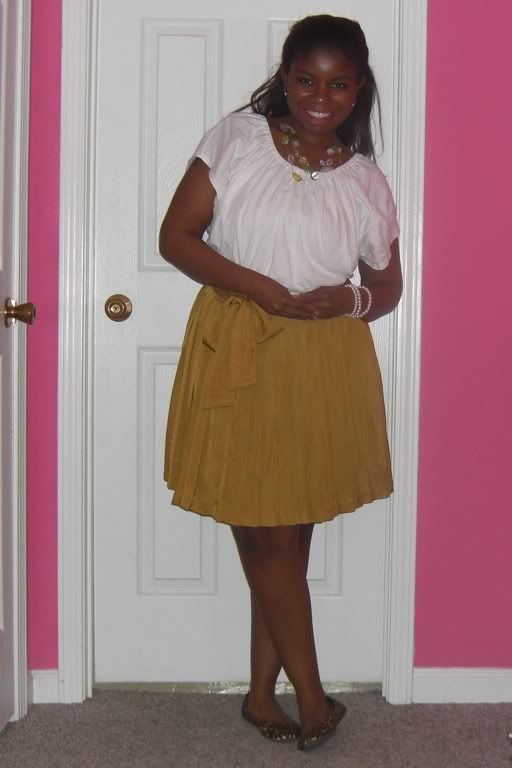 I got home yesterday, took these outfit pictures, edited my photos and tried to log into blogger to do my outfit post when to my surprise I got a message telling me that blogger was down for maintenance. Grrrr blogger grrrrr. I started to post two sets of outfit pictures today, but I think I will wait and post today's outfit tomorrow instead. This weekend I need to get my butt in gear and do some serious laundry and finalize my summer plans. It's going to be another frantic weekend in Ashley town kids, but hopefully I'll come out on the other side of it feeling like I have my stuff together and I have accomplished something.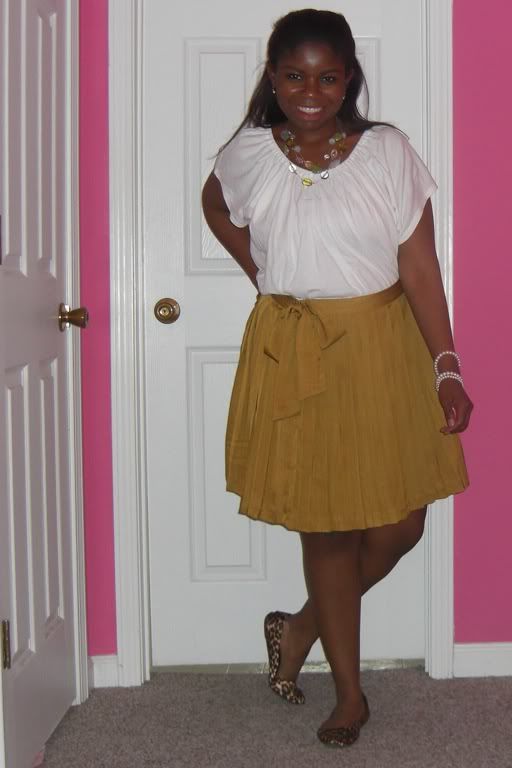 Top: New York & Company
Skirt: Gap
Shoes: alloy.com
Necklace: New York & Company
Bracelets: gifted
Earrings: Ebay
*Title from "Get it Together" by India Arie.
My Fashion Confession
by
Ashley
is licensed under a
Creative Commons Attribution-NonCommercial-NoDerivs 3.0 Unported License
.