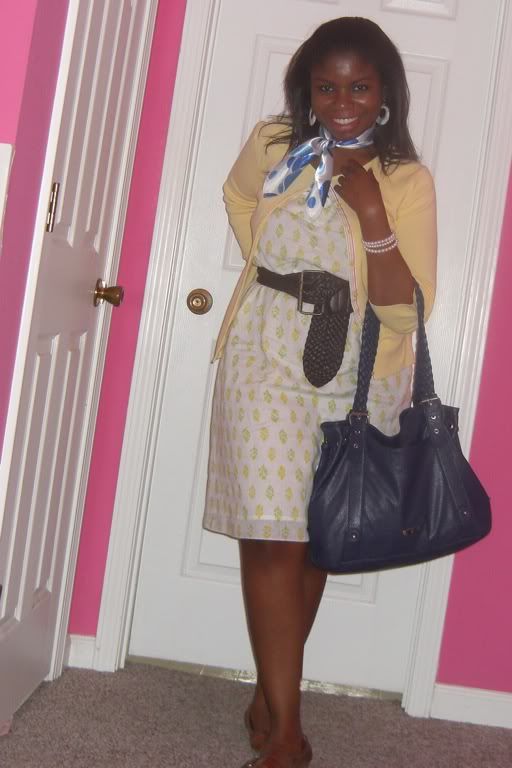 I always feel like something of a rebel when I mix patterns at work. With some outfits, I know that I hit the mark when I receive nice compliments. When I pattern mix I don't generally get that kind of positive feedback so I have to go with my gut and hope that I haven't strayed into that girl territory. You know that girl I'm talking about. She's the one who comes strutting into the room wearing something crazy but believing she looks awesome. She thinks people are staring because she's cute, but those raised eyebrows are most definitely not a compliment. Everybody knows that girl and sometimes when I pattern mix I worry that I might very well be her. I guess there are worse girls to be, though. That girl marches to the beat of her own drum and is completely oblivious when no one else can follow the tune. I'm not saying that I want to be that girl, but I definitely like the idea of having my very own beat.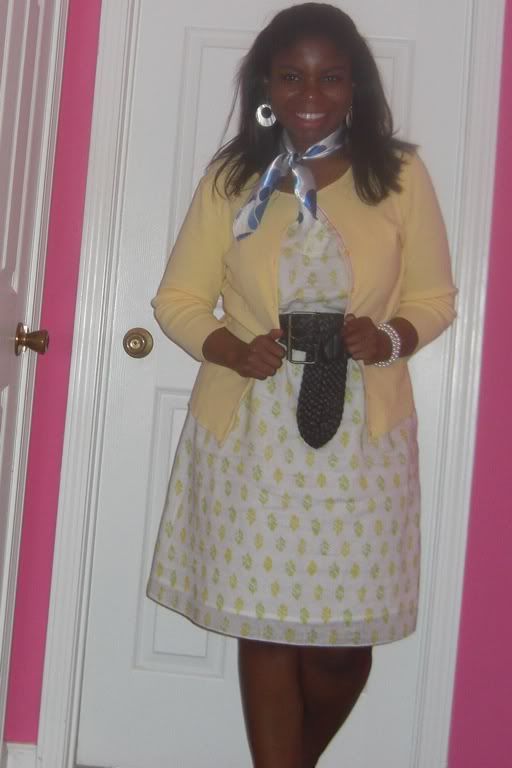 Dress: Old Navy
Cardigan: Loft
Scarf: Ebay
Belt: Ebay
Shoes: Jessica Simpson
Handbag: New York & Company
Earrings: Forever 21
Bracelets: gifted
*Title from "Don't Rain On My Parade" as performed by the Glee Cast.
My Fashion Confession
by
Ashley
is licensed under a
Creative Commons Attribution-NonCommercial-NoDerivs 3.0 Unported License
.