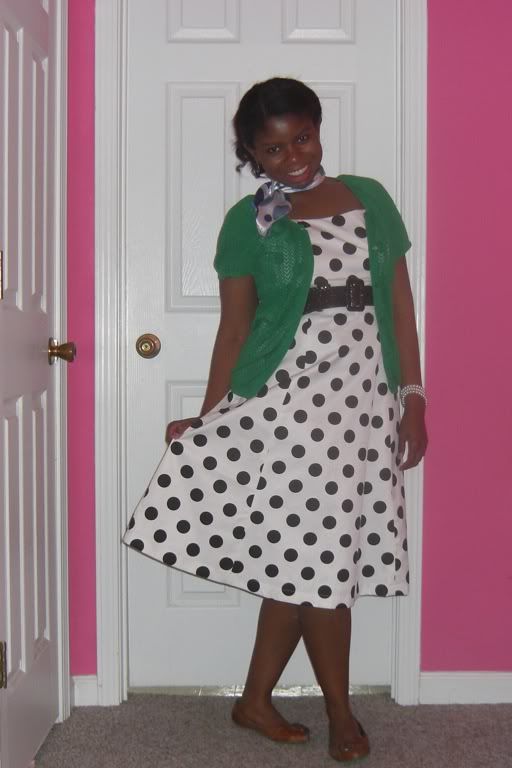 Cardigan: Old Navy via Ebay
I have mad love for polka dots. It's probably a disease or something, but fortunately I don't think I'm contagious. I am a day off on my outfit posts so this is actually what I wore yesterday. It was kind of a special day because it was my last day at the law firm I have been working at to pay for my summer internship. I wanted to wear something memorable and pretty for the same reason you wear a nice dress to graduation. It feels like the ending of a chapter in my life and it was sad in a way. I had fun working there, but I know it's time to put on my big girl panties and move on to law school and a better life.
I am really going to miss some of my coworkers, though. I used to eat apple cinnamon oatmeal as a snack and the smell would waft out of the kitchen and into the copy room. One of my coworkers, we'll call her T, gave me this as a parting gift with a really sweet card attached: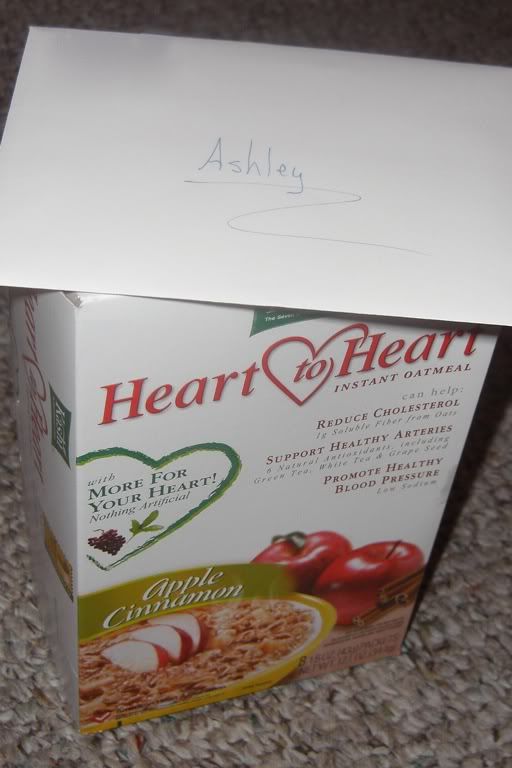 I laughed when she gave it to me because I forgot to tell my mom I was out of oatmeal so she and my grandma didn't get any when they went to the store. It was such a nice gesture and I'm going to miss T and all of the other awesome people I got to know over the last four months. It was a great experience and I hope I will see them all again in the future :)
*Title from "We Belong" by Pat Benetar.
My Fashion Confession
by
Ashley
is licensed under a
Creative Commons Attribution-NonCommercial-NoDerivs 3.0 Unported License
.