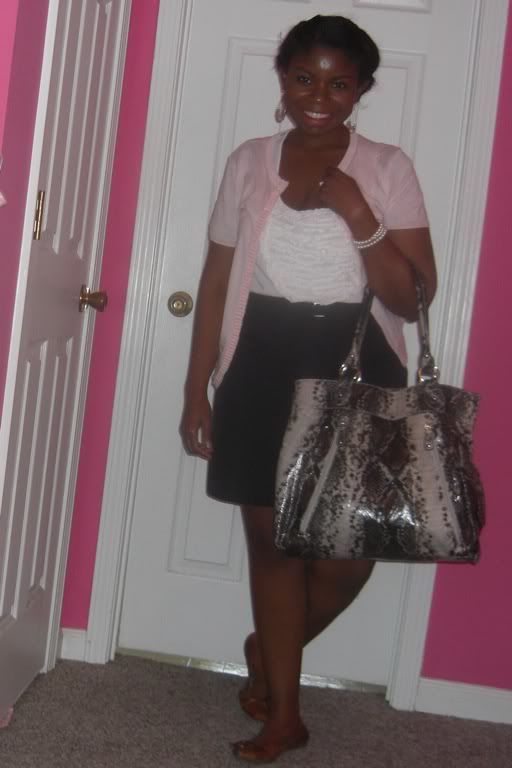 As a Black woman, there are a lot of conventional beauty tips that don't really work for me. Hot new makeup colors that would look clown ready on my dark skin? Pass. Tips for sexy hair that would work wonderfully on Caucasian hair but would probably leave my ebony hair brittle, damaged, and unhealthy? I'll skip that one too. I realized today that I had accidentally found a way to adapt a beauty tip for my use.
I have heard over and over again that you should wear "nude" shoes to lengthen your legs. Usually when people say that they mean that you should wear skin tone shoes, but up until this point I have never seen a magazine suggest what "nude" or skin tone means for someone with dark skin. I was walking into a building down the street from work today when this guy looked at my feet and said he had thought I wasn't wearing any shoes from a distance. That's when it clicked for me: cognac is my nude. The next time I see a a magazine espousing the leg lengthening virtues of skin tone shoes I'll know what color I need to shop for. Now if only makeup companies would start making colors that match my skin...
Skirt: New York & Company
Cardigan: J. Crew via Ebay
Handbag: New York & Company
*Title from "Other Side of the World" by Laura Shay.
My Fashion Confession
by
Ashley
is licensed under a
Creative Commons Attribution-NonCommercial-NoDerivs 3.0 Unported License
.