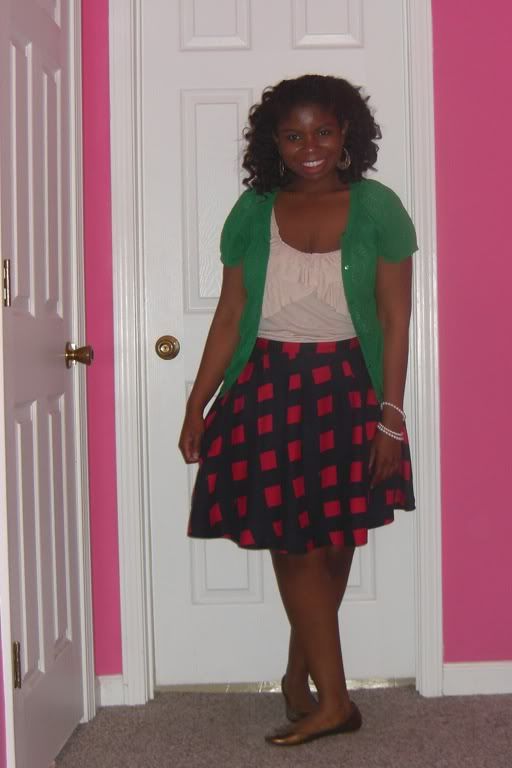 I normally wear Cover Girl Perfect Point Plus eyeliner in Black Onyx. I've been buying the stuff since I started wearing eyeliner and I love it. It's easy to apply, it stays put, and a pencil lasts for a while. It's one of my can't live without it products and when I ran out a few days ago it's the first product I reached for when I stopped at Walgreens on my way home from work. Except Walgreens didn't have any. They were all sold out. I needed eyeliner so I ended up buying Maybelline Define-A-Line eyeliner in Soft Black and I hate it. HATE IT! I have oily skin and this new eyeliner starts melting off my face as soon as I put it on. It smudges easily, it's at least a shade or two lighter than my normal eyeliner, and on top of that the tip of the liner is too wide which makes it hard to get a precise line. I have officially learned my lesson when it comes to brand loyalty. All eyeliners are not created equal and from now on I will always buy my favorite brand even if it means driving across town to Walmart and wasting my almost four dollar a gallon gas.
This outfit is not even remotely close to what I had planned for today, but I like how it turned out. This skirt is easy to twirl in and it always makes me feel feminine and pretty. In retrospect I wish I had worn pearl earrings but I'm not going to dwell on it. I like this outfit, I had a good day, and that is all that matters.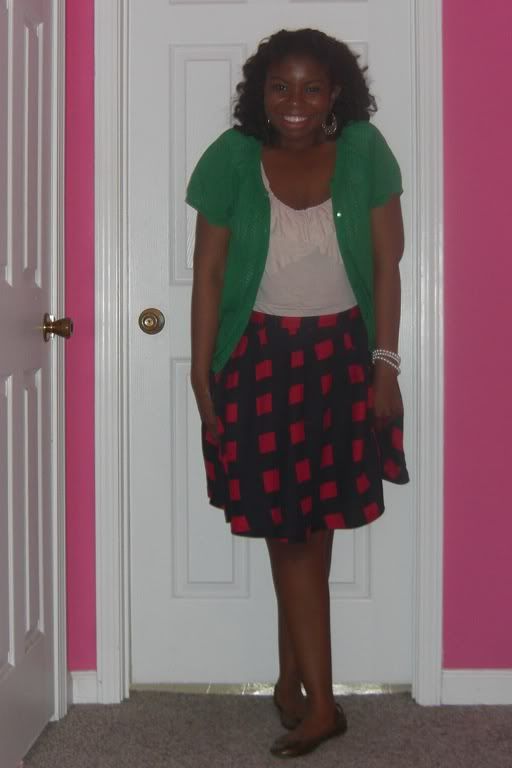 Top: New York & Company
Skirt: Gap via Ebay
Cardigan: Old Navy via Ebay
Shoes: Old Navy
Earrings: Forever 21
Bracelets: gifted
*Title from "Sad, sad, sad, sad (and far away from home)" by Peter Mulvey.
My Fashion Confession
by
Ashley
is licensed under a
Creative Commons Attribution-NonCommercial-NoDerivs 3.0 Unported License
.